For many of us, robocalls, spammers, and telemarketers seem to have taken over our phones. In fact, there's a 50 percent chance that your next incoming call will be from a spammer rather than someone you know.
Find out why the problem has gotten so bad, and how you can block unwanted calls before your phone starts ringing yet again due to telemarketers and robocalls.
Did robocalls kill the telemarketer?
You may be wondering who to blame for your endless stream of unwanted phone calls. Unfortunately, the incoming calls could originate from anyone, including your cable company, a political campaign, an overseas fraudster, or illegal sales calls from U.S. businesses.
At first, actual humans made unwanted telemarketing calls, but over time, changing technology allowed enterprises both legitimate and illegitimate to increase call volume while decreasing telemarketing staff.
By the 1980s, businesses were spending more than double on telemarketing than what was spent on direct mail. In the decade that followed, there was a six-fold increase in telemarketer jobs, and more than a half-million people in the United States were employed as telemarketers. Even in the 1990s, telemarketing calls weren't always legitimate. Fraud was rampant, and law enforcement estimated that consumers lost about $50 billion annually.
However, robocalling technology exasperated the problem of unwanted phone calls. Unlike telemarketers, robodialiers can easily make millions of calls each day, at minimal cost. Because of the continued technological advancements, Oxford University estimates that telemarketers have a 99 percent chance of losing their jobs to automation.
"As artificial intelligence advances and we struggle to differentiate between robots and humans, then human telemarketers should sharpen up their resumes," said one Arkansas-based telecommunications company.
On the other hand, NYU marketing professor Priya Raghubir argues that even though bots can optimize calling, it's people that make the sale. "I think there will always be a place for an annoying human being to call you," she said.
Can we blame robocalling technology for unwanted calls?
You may be aggravated by illegal robocalls, but automatic calling technology may be more advanced than you realize.
First, there are autodialers, which can automatically make phone calls by cycling through phone numbers. There's also answering machine detection so that the robodialer can detect if a person has answered the call. Additionally, blended technology integrates prerecorded messages and the ability to connect with a live agent.
Most surprising are the predictive dialers that use statistical algorithms to optimize calling efforts. Rather than brute force consistency, these robocallers can schedule call sequences to minimize an agent's idle time between conversations while reducing the chance that a person would have to wait for an agent.
With algorithmically optimized robocall technology, businesses and scammers alike have the tools to make countless unwanted phone calls. The increasing volume of scam calls on your home and mobile phone may even be enough to make you nostalgic for junk mail and spam email.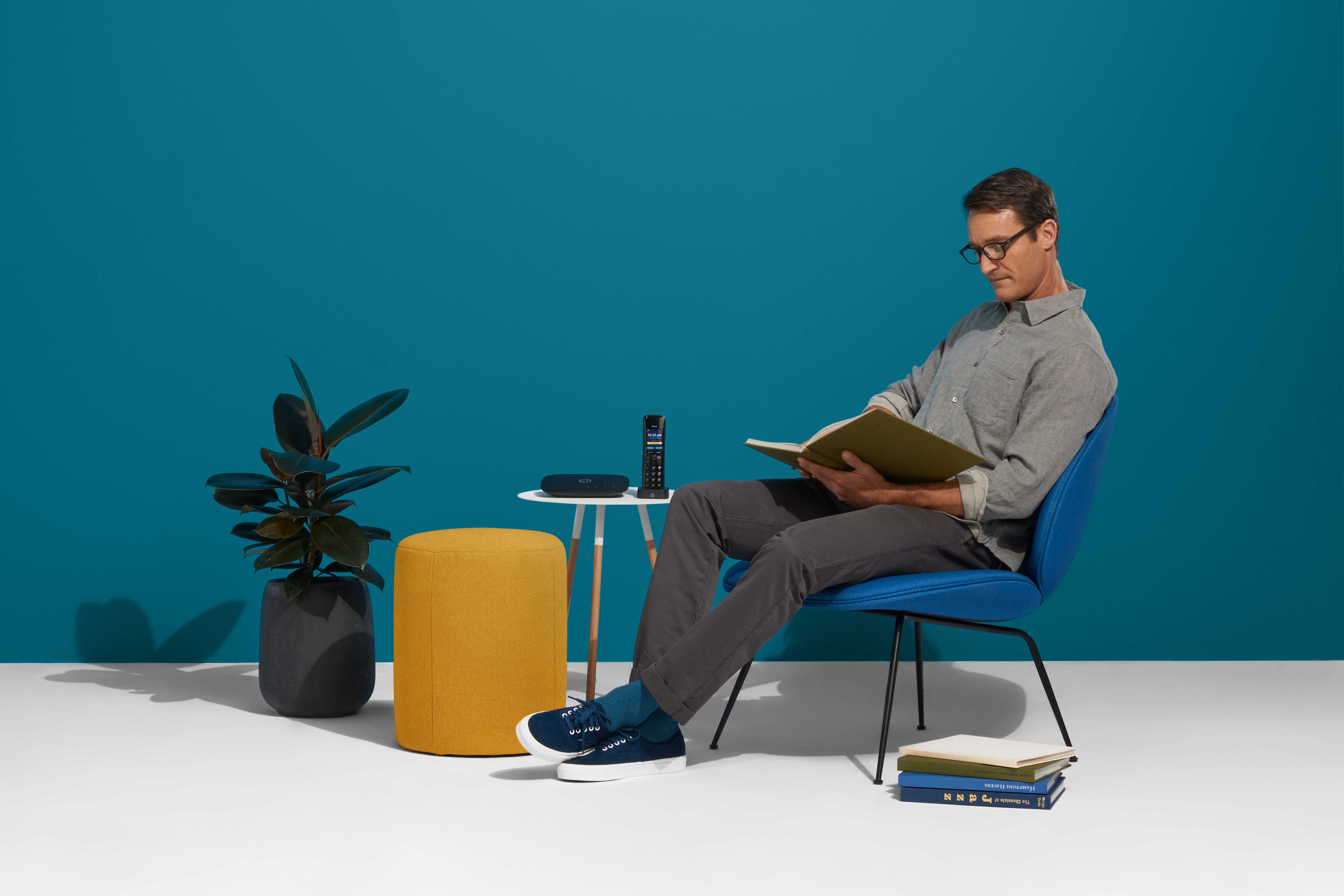 When you can't stop 'em, sue 'em.
In some cases, the courts are being used to fight back against robocalls and telemarketers.
Early last year, the FTC filed suits against four companies who made billions of robocalls in less than one year. The prerecorded messages included a fake charity, fake debt relief services, and claiming they were a Google data service provider. The settlements included fines that ranged from $500,000 to $3.64 million.
It's not just the government that's going after the companies making unwanted calls; individuals are filing lawsuits, too.
For example, a Florida man was receiving excessive student debt collection calls from the company Navient (a spin-off of Sallie Mae). Even though his loans were forgiven due to the disability of a paralyzing injury, automated collections calls sometimes topped nine per day with a total of 2,500 automated calls from the company in two years. He took Navient to court.
In another case, Navient was ordered to pay a Pennsylvania man $300,000 for the 200 robocalls it made to him over two years. That's $1,500 per call!
If only we had $1,500 for each time we received an unwanted phone call.
How do you block unwanted calls?
Just as high-tech calling technology is being used to blanket consumers with unwanted calls, consumers can use call-blocking technology to help stop robocalls.
If you want your phone to stop ringing from unwanted phone calls, there are six ways to take action against robocalls. Notably, your first step should be to sign up for the National Do Not Call Registry, which will stop law-abiding companies from calling.
With Ooma's customizable call-blocking service, you can filter calls using five different categories and choose the action that happens for each category.
For example, Ooma maintains an ever-expanding list of known spammers, and if you receive a call from one of these numbers, you have the tools to automatically play a message that your number has been disconnected.
You can also use Ooma to block anonymous calls because hiding caller ID information is a common technique used by scammers. For this category, you may want to send calls directly to voicemail so that you don't risk accidentally blocking an automated message from your child's school or your doctor's office.
Included with Ooma Premier phone service is a customizable call-blocking app so that you can have the tools to block known spammers, suspected spammers that have been identified by Nomorobo, anonymous callers, calls from specific phone numbers, and calls that have a specific name or work in their Caller ID. Users can even choose to go Contacts-Only so that only callers on your contact list will make it through.
Ooma's customization lets you choose what happens for each type of call. You can choose to play a message that your number has been disconnected, play a message that the call has been blocked, have the caller hear a continuously ringing phone, or send the caller directly to voicemail.
Learn more about Ooma Telo services.