More than 4,100 burglaries are committed every day in the United States, at an average loss of $2,361 per crime.
While it's a common mistake to wait until after a crime has occurred to secure your property, smart consumers are thinking strategically about their security. In fact, the low cost of today's security devices provides strong value if you do become a victim of a burglary.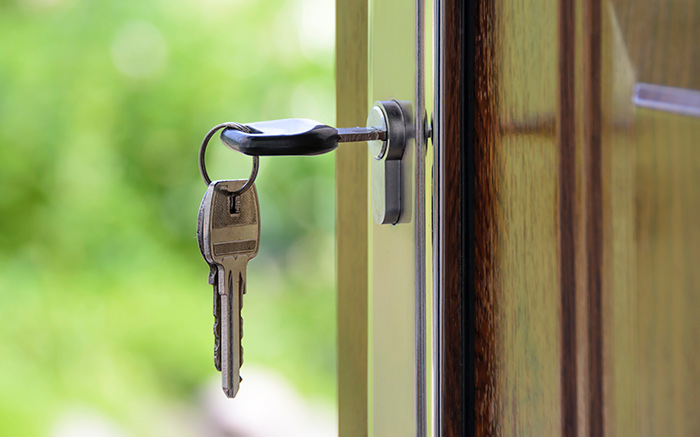 Whether you're using security measures to deter crime, aid in the capture and conviction of perpetrators, or facilitate documentation for insurance, securing your property must be proactive rather than reactive. Below are preventative tips and solutions to help you combat the cumulative annual loss from burglary of $3.6 billion.
Control Physical Access
Effective door locks are the first step to securing your property.
For both homes and businesses, it can be easy to lose track of who has keys. Whether it's dog sitters and overnight guests having keys to your home, or outgoing employees with keys to your business, it can be helpful to establish a procedure for tracking who can access your property.
Even if you do trust all the people with keys, the theft of their belongings can give a criminal access to your property.
Additionally, consider creating secondary secure locations to keep confidential or valuable information, products, or equipment. For homes, this could be a lockable filing cabinet for financial documents, and for businesses, you may consider a locked server room to protect your data.
Utilize Digital Locks
An advantage of digital locks over physical keys is that the digitization allows you to advance your security through analytics and monitoring. Not only are digital locks a great solution for securing access points, but human behavior also improves when subjects know there are logs of their entry or exit actions.
Plus, most digital locks allow for scheduling of who can open each door at what times. This can help business owners and security-minded consumers prevent entry during inappropriate hours.
Use Security Cameras
Security cameras are undergoing a technological revolution. Instead of consumers relying upon legacy systems with complicated installation and high monitoring costs, users of smart security cameras can continuously control their security from anywhere via a smartphone.
In particular, security cameras such as our home security camera are providing consumers with essential security tools such as 24/7 live streaming, video history, instant alerts, and more. There's no need for costly professional monitoring, and the camera's small profile and Wi-Fi connectivity make it easy to install.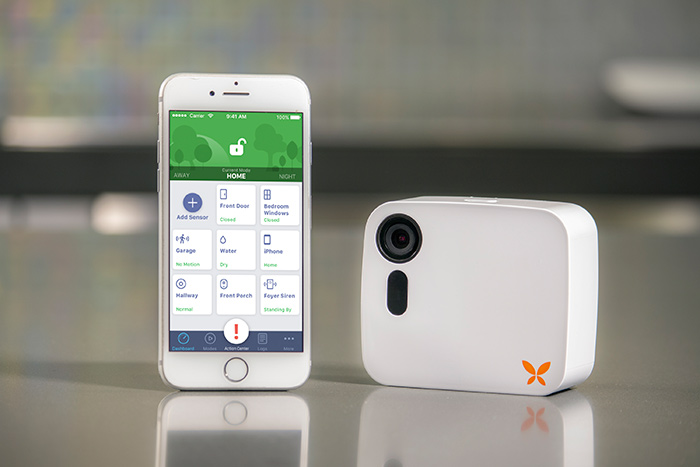 Unlike many other security cameras, the Ooma Butterfleye continues working during power and internet outages.
For users who want to take full advantage of the device's advanced functionality, the Ooma Butterfleye Home Secure plan costs $9.99 per month to access facial recognition, automatic arm/disarm with geofencing, two-way audio, and more. The fixed rate includes up to six cameras. As you outfit your property, these advanced security features will go a long way toward helping you identify patterns of behavior and anomalies. For example, it may be suspect if a delivery driver who typically approaches via the front door starts entering by a side door or back entrance.
Protect Alternate Access Points, such as Windows
Windows that aren't properly closed or locked can be easy opportunities for criminals. Especially in the summer months when windows are opened and closed more frequently, there's a greater risk that they may be left unsecured.
In fact, only 34 percent of home break-ins occur through the front door. Alternate access points such as first floor windows, a basement, or a garage account for 36 percent.
When defining the home security system plan for your property, consider how you can protect these alternate access points. Comprehensive security solutions such as Ooma Home can incorporate door or window sensors and motion sensors to alert you of any activity.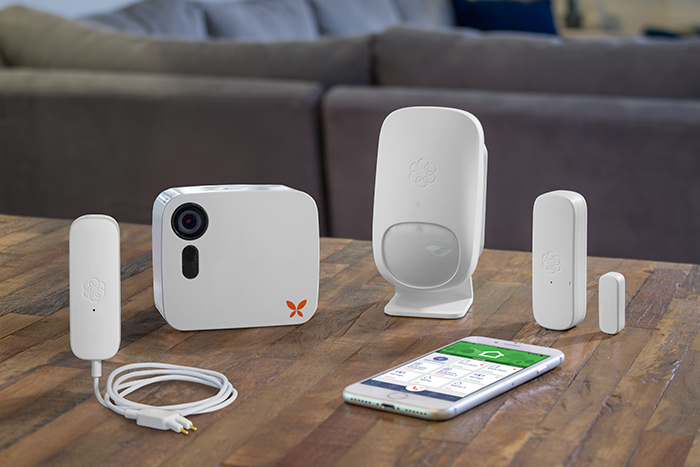 With Ooma Home, you have the ability to connect an unlimited number of security sensors to your system, including up to six Ooma Butterfleye security cameras, helping you secure many aspects of your property.
Use Lights as a Crime Disincentive
Burglars are historically less likely to target homes or businesses that have lights on or have a changing environment.
First, consider areas of your property that may be shadowed or obscured, providing opportunities for criminals. Modify your property by adding flood lights or by changing the landscaping.
Additionally, you can limit the degree to which your home or business is a potential target by installing external motion activated lights or internal smart lights that can make the building appear occupied. The goal is to create uncertainty in the burglar's mind as to whether the building is occupied.
While lights cannot provide the type of information that's available through other smart monitoring devices, they can dissuade the crime from occurring in the first place.
Install Security Signage
Signs about your security system can also deter criminals. However, displaying signs about your exact security system is providing more information that you need to. If burglars know what system you have, they're better equipped to disarm it. To avoid having a false sense of security, post general alarm or monitoring signs rather than company-specific security signs.
"Burglars are looking for an easy target," explains CBS. "Given a choice between a house with a sign posted in the yard versus one without a sign, chances are a burglar is going to bypass the house with the security sign and break into the one without the sign."
Learn how Ooma can help you protect your property with Ooma Butterfleye security cameras and smart home security system.
Read more home security articles here.