5 Ways that You Can Use Ooma's Free Calling App
Have you already downloaded Ooma's free calling app? We hope so, and we hope that you're making the most out of the many functions that it offers.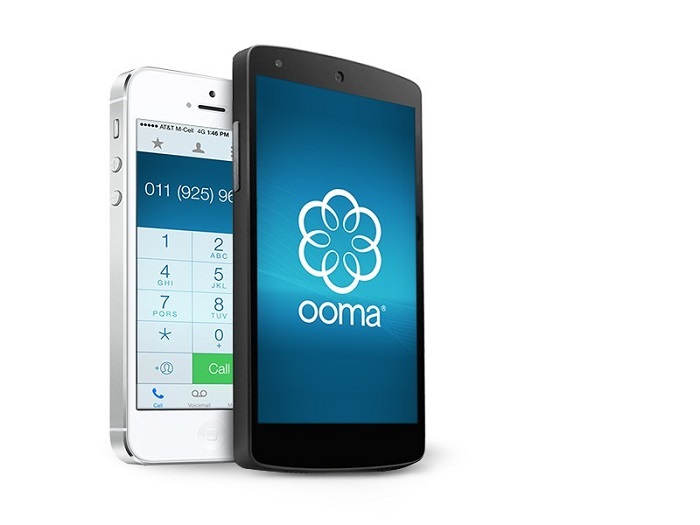 The calling app expands your telephone service to be accessible wherever you are. To explain further, here are five major calling app features that we're excited about:
Unlimited Calls From Your Mobile Device
Your mobile carrier is not your only option for telephone calls. Using the app, all Ooma Telo
home phone service
customers can make unlimited calls from their mobile devices, and not be limited to a minutes-per month plan.Instead of using the traditional and costly technology of transmitting calls via landlines and cell towers, Ooma securely transmits your call over your smartphone's internet connection. So for truly free* calls that avoid any data usage fees with your cellular plan, place your calls when connected to Wi-Fi.Getting started is simple. Just download the app from the
Apple iTunes store
or the
Google Play store
. Then log in using your My Ooma username and password.Ooma Premier customers can use the app for additional calling functions. With your $9.99 per month Premier subscription you can both make and receive unlimited calls with the app. In addition to the other
benefits of a Premier subscription
, your unlimited calling range using the app expands to include Canada, Puerto Rico, and Mexico.
Check Voicemail
All Ooma customers have anywhere access to their voicemail by either calling their own phone number or logging into their
My Ooma
account online.But with the Ooma
free* calling app
, you're just a few taps away from your voicemails. Not only does the app offer voicemail notifications and easy access to the messages, but you can update your settings from the app too.If that wasn't easy enough, your Ooma voicemails are also accessible hands-free by using Alexa. Simply say, "Alexa, use Ooma to check my voicemail." Additional voicemail functions include forwarding your voicemail audio to your email, which is available for Premier customers, who can also access an add-on voice-to-text service which translates your voicemail messages into written emails or text messages.
Simultaneous Multi-Ring So You Won't Miss a Call
Although it's only available to Premier customers, Ooma's multi-ring function can be helpful for those who want constant access to their Ooma phone line, even when they're on the go.The multi-ring function lets you choose what devices you want to ring when there's an incoming call. You can select any combination of your Ooma Telo, the Ooma app, or an external telephone line.By setting your devices to ring simultaneously, you'll have a wider access to incoming phone calls. With the calling app, you'll stay connected and available.
Access Ooma's Low International Calling Rates
Did you know that you can also use the calling app to access
international calling options
that cost just pennies per minute?With the pay-as-you-go service, both Basic and Premier customers have an easy and affordable way to stay in touch with contacts living in other countries. For those who make frequent international calls, unlimited calling plans such as Ooma World and Ooma World Plus give you wide global access for one low monthly fee.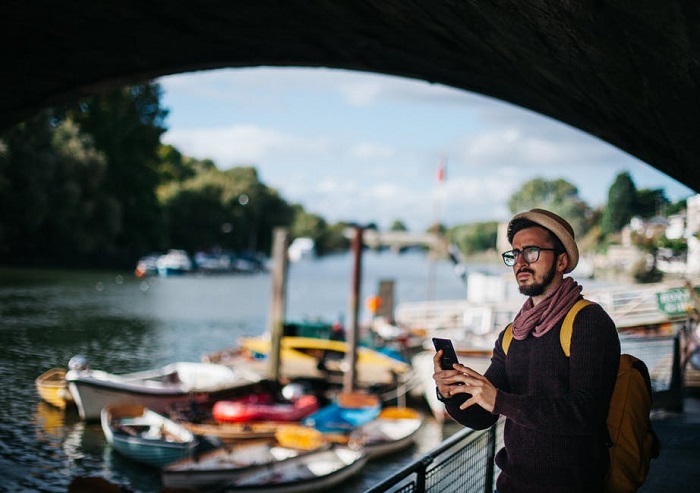 Additionally, the calling app is a useful calling tool for
international travelers
. Whether you're vacationing, studying abroad, or on a business trips, the mobile app gives you just as much functionality abroad as you have while you're in the U.S.Plus, you don't need to have an international plan when you're traveling. When you're in a foreign country, just connect to Wi-Fi to avoid international data charges, and call any U.S. phone numbers for free. While all customers can use the app for unlimited outbound calls, Premier customers have additional app functionality with unlimited incoming calls.
Remote 911 Service
On top of all that, Ooma's free* calling app also gives you full access to 911 services.After logging your home address into Ooma's system,
911
calls made through your Ooma home phone or with the Ooma app will automatically be directed to your local emergency dispatcher and not a national call center, as can happen with mobile phone providers.Plus, your home address is automatically transmitted to dispatchers. This saves valuable time during an emergency and still transmits your location in situations where you're unable to speak.For added protection, Ooma's 911 alerts function lets you set up a notification system to be alerted if anyone in your household calls 911 using Ooma. So if you leave the kids with the babysitter or have an elderly relative at home, their call to 911 can automatically trigger a notification text message or email.Preparing for emergencies may not be the first thing that comes to mind when you're thinking about a calling app. However, with cell phone calls to 911 having a geolocation failure rate as high as 90 percent, it's helpful to have advanced communications tools to keep you safe.Learn more about
Ooma VoIP
home phone service at
https://www.ooma.com/home-phone-service/