Keep your elevators connected with POTS replacement lines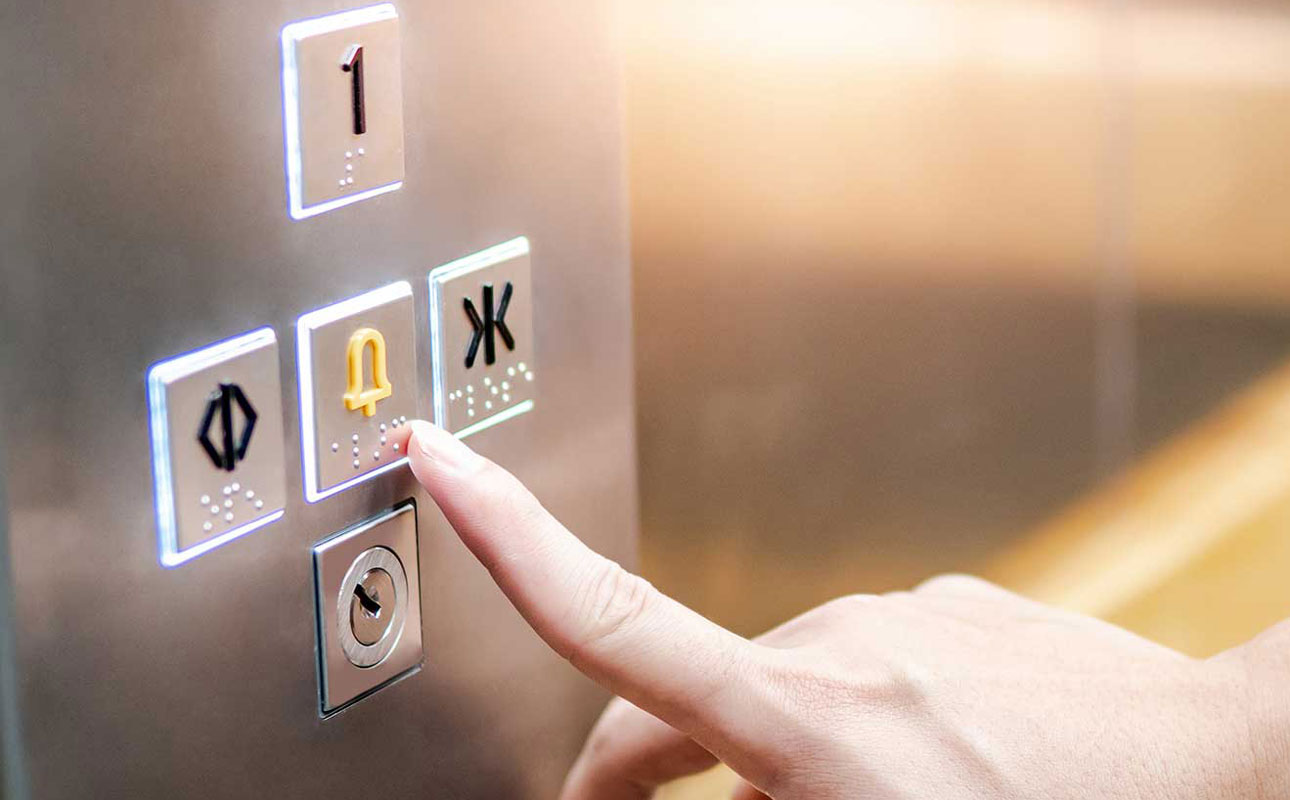 In case you haven't heard, traditional phone lines are becoming extinct—cellular and VoIP (Voice over Internet Protocol) are taking over the world of business and residential phones. So where does that leave legacy devices such as elevator phones that depend on those old traditional phone lines? Enter Ooma AirDial®, a POTS (plain old telephone service) line replacement solution, to save the day. Let's take a look.
Why do elevators need a POTS line replacement?
It's best not to dwell on all that can go wrong in an elevator. Let's just say that most of us take comfort in knowing an emergency phone is available if something happens on our ride. But that phone is a useless prop if it doesn't connect to someone who can help.
So why be concerned about a connection that's worked for over 100 years? Because the traditional copper-wire phone lines that connect most elevator phones are becoming extremely expensive as they fade into the sunset. Because POTS service doesn't seem to be a priority for telecom service providers, prices are going sky-high for traditional phone line service.
But it's not all about the money. Some areas are simply unable to get traditional phone service because the FCC no longer requires carriers to offer and maintain POTS lines.
All of this means that your elevator phone lines may need to be replaced. Lack of service to an elevator's phone could result in an elevator car filled with terrified people.
Elevator phone replacement options
Of course, you can rip out and replace all of your old elevator phone systems, but Ooma developed something that's much more affordable and easy to set up—AirDial. It is a turnkey solution for emergency phones, including elevator phones. Running on a secure and reliable network, Ooma AirDial imitates a standard POTS line, but it is actually a digital connection designed to support legacy equipment. Wrapped in a single package, AirDial combines hardware, software, remote management and a wireless connection.
See how Brickpoint Properties used AirDial for their elevators and other devices that needed POTS lines.
Benefits of elevator replacement phone lines
AirDial reduces the complexity of replacing elevator phone lines, has a battery backup and is meant to last for up to eight hours in emergencies, and was developed with regulations in mind. Not only that, but Ooma can help you every step of the way, from assessment and installation to hardware, data and phone service. There's even an online remote device management portal included, all for one monthly charge. Learn how Ooma AirDial's Remote Device Management puts you in the driver's seat.
Not every hero wears a cape
The days of POTS lines are fading away, and we're now in an era aptly named the copper sunset. That doesn't mean your elevator phones have to go down with it.
Whether you like change or not, the reality is it's time to make the switch. Ooma AirDial can literally save the day by keeping your elevator phone lines connected to the true heroes so they'll know when to jump into action.
Speaking of heroes, the Ooma support team is ready to help 24/7, just like they did when they went the extra mile to save Memorial Day Weekend for one customer.