Best International Calling App for Traveling to South Korea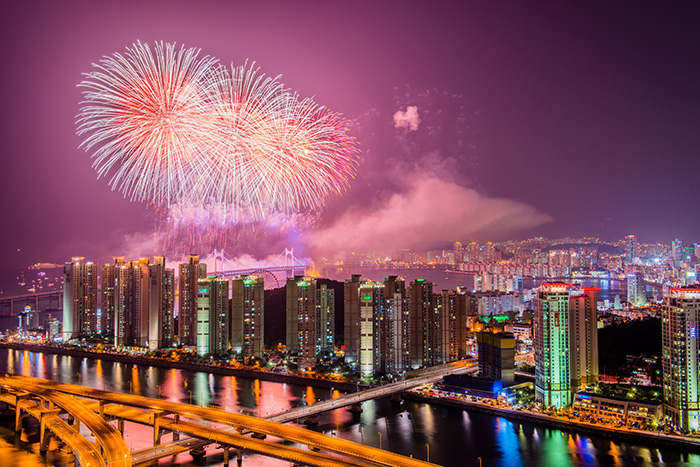 With the right calling app, it's easy and affordable to make international phone calls.
Staying connected globally is no longer a patchwork system. With the Ooma mobile app, you can avoid using one plan to call South Korea from the U.S. and switching to a different method to place calls back to the U.S. while traveling in South Korea.
Ooma keeps you connected with low-cost international phone calls no matter where you are. 
How to call South Korea from the USA.
Affordable global connectivity starts with Ooma's flexible and user-friendly VoIP phone service. When using Ooma to call South Korea, international calls are easy and affordable. Wherever you are, you'll get access to Ooma's low-cost international rates.
For Ooma Basic or Ooma Premier customers, it costs just 6 cents per minute to call landlines in South Korea outside of Seoul. Per-minute rates to Seoul are only 3.9 cents, and per-minute rates to South Korea's mobile-SS numbers are 4.9 or 8.4 cents, depending on your phone plan.
Using Ooma while traveling in South Korea.
With Ooma's calling app, you can access your Ooma phone plan from anywhere. Calls are placed over your internet connection, and your Ooma phone number can connect to any other phone number without using cellular phone minutes through your mobile plan. 
With Ooma's portability and flexibility, low-cost international rates apply whether you're calling South Korea from the U.S. or you're in South Korea calling a local number. Keep in mind that when you're using the app to place calls while you're abroad, connecting to Wi-Fi can help you avoid costly mobile data charges that can occur while traveling. 
Unlimited access to international calling.
If you'd rather avoid paying for calls by the minute, Ooma's international calling plans provide unlimited calling to many international locations.
Whether you're a globetrotter who makes frequent international calls or you regularly call family members who are living overseas, Ooma's international calling plans give you the freedom to call as often as you want. Plus, there are no contracts!
The Ooma World plan includes unlimited minutes to landlines in over 60 countries and mobile phones in over 10 countries. The plan includes unlimited access to South Korea's landlines and all phone numbers in Seoul. Phone calls to South Korea's mobile-SS numbers cost just 4.9 cents per minute with this plan.
For the first 12 months of service, the Ooma World plan costs just $9.99 per month. That's a small price to pay to be able to talk for as long as you want to South Korean family and friends. And with wide-reaching global access, you won't have to piece together plans for different countries. 
For those wanting even more international access, the Ooma World Plus plan goes even farther. This plan includes unlimited calling to landlines in over 70 countries and to mobile phones in over 40 countries. Included in this plan is with unlimited access to all of South Korea's phone numbers and area codes, including mobile-SS numbers.
The cost for the Ooma World Plus plan is only $25.99 per month. With one easy rate, you have wide-reaching access to make calls around the world. 
Getting started with Ooma's affordable phone service.
Affordable international calls start with the Ooma Telo. From this device, you'll have access to high-quality VoIP phone service in your home, and you can use the same service while on the go through the free calling app. 
With powerful behind-the-scenes technology, Ooma provides high-quality, affordable connectivity, while helping you avoid the stuttered or garbled audio that can be common with other providers. 
Users can stick to the essentials with the Ooma Basic plan. Calls are free, and it's just a few dollars per month for the taxes and fees that cover things like 911 access. But even the basic plan is pretty high-tech because you can integrate your phone service with Amazon's Alexa. 
For the full experience, the Ooma Premier plan provides a wider range of features and additional service. Included is unlimited calls to Canada, Colombia, Brazil, Puerto Rico and Mexico. Users get additional app access including the ability to make calls as well as answer them. You can connect your phone service to Nest and other smart home devices, and much more.
With Ooma, one phone service lets you make affordable international calls from your home phone or your cell phone. 
Even as many travelers head to the Busan Fireworks Festival this November to witness what's been called one of the most spectacular fireworks displays in Asia, your Ooma phone service makes it easy to stay connected to locals within South Korea and friends and family in the U.S. 
Because you keep the same phone number no matter where you are, it's easy to stay connected while traveling. There's no need to update your contacts about your travel plans because your phone number is the same no matter where in the world you are. After returning home, you'll continue to access the same affordable calling rates when calling South Korea from the USA. It's just that easy. 
Learn more about how easy and affordable it is to call South Korea with Ooma's international phone service.
Thank you!
By subscribing to Ooma's Residential Blog, you can expect to receive insightful emails about latest updates, helpful tips, and useful tricks.
Call us at: 866-573-0707 for any other inquiries
Unlock the full potential of your Ooma experience: Tips and Insights from the Ooma Residential Blog