5 Reasons why Ooma has the best VoIP service for home
Ooma offers outstanding VoIP services for home. Our customers regularly tell us how much they value Ooma's advanced features and reliable service.
With so many different VoIP home phone services to choose from, we understand that deciding isn't easy. That's why we wanted to round up the ways that Ooma's VoIP phone service excels.
When comparing Ooma to other telephone options, be it cellular, landline, or other VoIP services, you'll find that these five telephone features make Ooma stand out.
1. High quality audio
Ooma is widely recognized for the high quality of its telephone audio. How do we stand above the rest? It's a combination of our PureVoice Technology and HD Voice technologies.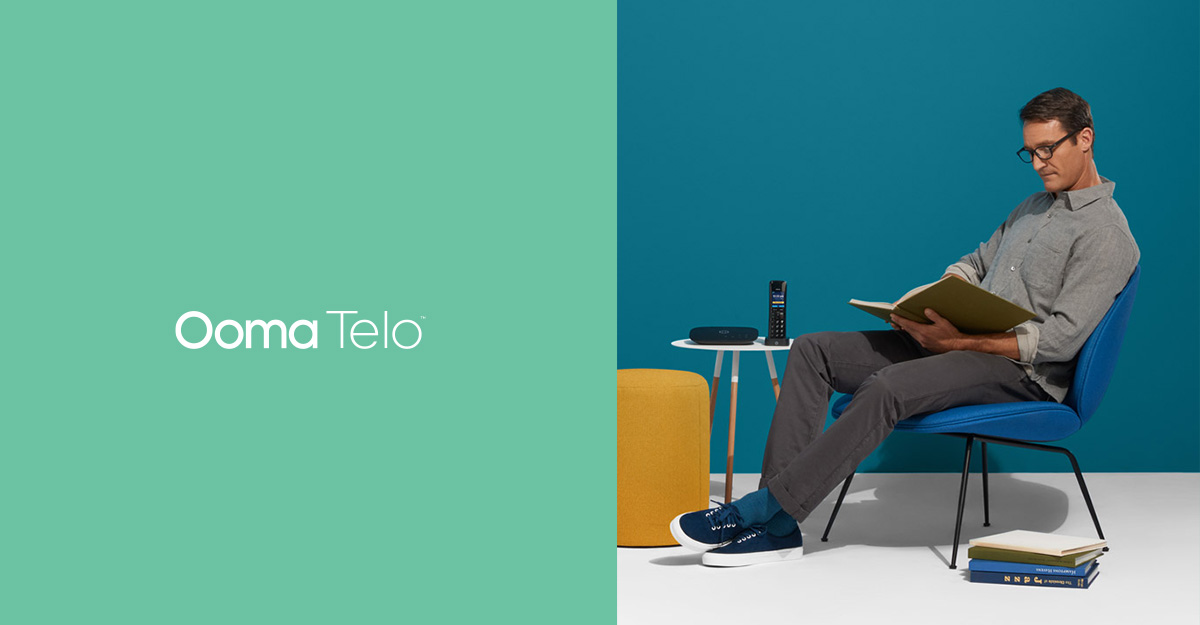 PureVoice Technology is Ooma's multifaceted approach to providing phone service with extremely high call quality. We use advanced voice compression to reduce a phone call's bandwidth consumption by 60 percent. Adaptive redundancy intelligently detects audio information that was lost in transit and fills in the blanks so that your calls won't lose clarity.
Plus our wire-speed quality of service (QoS) feature works with your specific internet connection to make sure that your phone calls are prioritized within your bandwidth without slowing down your network.
While HD Voice requires the use of an HD-capable phone, this feature is the ultimate in high quality audio. In fact, Ooma's audio transmission technology is so advanced that it captures twice the acoustic information as a traditional phone.
When CNET editors compared the Ooma Telo to other VoIP providers, they said: "Ooma one-ups cable company internet phone plans with better call quality."
2. 911 service
When choosing phone service, it's easy to overlook 911 service as a deciding factor. But in an emergency, time is critical. Although Ooma can't get the ambulance to your house any faster, we can help you streamline how you communicate with emergency services.
After logging your physical address in our system, your 911 calls will be routed to your local dispatcher instead of the national call center that other services use. Additionally, your address will be automatically transmitted to emergency services, even if you're unable to speak.
Plus, our integrated 911 Alerts system can be set up to automatically send you a text message if a 911 call is placed. An emergency is not the time when you want to be out of the loop of what's happening, and 911 alerts can help.
3. Ultimate low-cost phone service — free!
Does "free" sound like an affordable price? After purchasing the Ooma Telo device, you can make free calls within the U.S. under our Basic Service plan. You'll just pay the taxes and fees that we are required to charge. With free phone calls, Ooma's Basic Service really is the ultimate low-cost option.
Plus, Basic Service customers can also use Ooma's free calling app to make unlimited calls.
On top of that, customers can access Ooma's affordable international dialing plans that cost just pennies per minute. Use the service when you're home in the U.S., or take your international phone service with you when you're travelling abroad. By using the free calling app when you're overseas, your calls will still use your Ooma phone number, making it look as though it's coming from your home in the U.S. Just connect to Wi-Fi to avoid international data charges from the call's internet traffic.
4. Affordable additional features
If you want more out of your VoIP home phone service, consider what Ooma Premier service offers. With a full set of advanced calling features, Premier customers get expanded call blocking to reduce spam calls, Instant Second Line to make and receive a second call while your phone is in use, voicemail-to-email audio forwarding, three-way conferencing and much more. Premier customers can access these additional features for the low rate of $9.99 per month. 
5. Free calling app
You can take your home phone with you because Ooma's residential VoIP service is like a hybrid between your landline and your mobile phone. Not only do you have the features of a landline, but you can access your Ooma phone service with Ooma's free calling app. This means that you can use your cell phone to access Ooma's unlimited minutes instead of paying your cellular provider for mobile minutes.
Premier customers can use the Ooma Home Phone mobile app, which works on most iPhones and Android devices, to make and receive calls anywhere in the U.S. at no extra charge. Basic customers still have access to the app, but their mobile functionality is limited to outgoing calls.
Equipment for Ooma phone service
You're probably wondering what are the best VoIP home phones to use with Ooma internet phone service. The beauty of Ooma service is that you can use the phones you already own. Just purchase the Telo base station and plug in your existing phone. But we understand that you may want shiny new VoIP phones that are already compatible with Ooma service. We have a few models that are perfect for your home or even a small business. Take a look at our base stations, some of which are bundled with phones.
Learn more more about how you can use the Ooma Telo for your VoIP home phone.
Three ways to connect.
No matter your home setup, Ooma Telo, Ooma Telo Air or Ooma Telo LTE make it simple to get clear residential phone service.