Shelter in Place helps DIY home security evolve from protection to awareness.
Taking care of our homes and the people inside them has never been more important than during this strange new era of Covid-19. We're all spending more time at home and that's changing our priorities for do-it-yourself (DIY) smart home security systems.
The original home security systems, installed by professional alarm companies, were only intended to protect homes from intruders and fire when the occupants were not at home or were sleeping. They weren't of much value when people were home and awake.
DIY smart home security systems, such as Ooma Smart Security, at first replicated the functions of traditional security systems – although at a lower cost for installation and operation.
What gives these systems their intelligence is the ability for users to easily configure and control them, typically through a mobile app on their smartphone. The sensors themselves are inexpensive and wireless, so they can be put anywhere in the home. This also opens up the category to renters, who couldn't sign up for traditional security systems that required drilling holes in walls, running wires and installing non-removable sensors.
But once customers got their hands on these new systems, something unexpected happened.
Because DIY systems give people the freedom to put sensors anywhere, they came up with new uses that experts couldn't necessarily predict — many of which have gained new relevance with shelter in place. A door/window sensor, for example, could send an alert to Mom and Dad when a toddler is opening the nursery room door and might be wandering around the house. A water leak sensor could detect when the hose breaks inside an overworked washing machine. A motion sensor could confirm that an elderly parent, living on the other side of town, got out of bed this morning and went into the kitchen to make breakfast.
These are illustrations of how smart home security provides awareness of what's happening at home, beyond the traditional mission of protecting against fire and break-ins.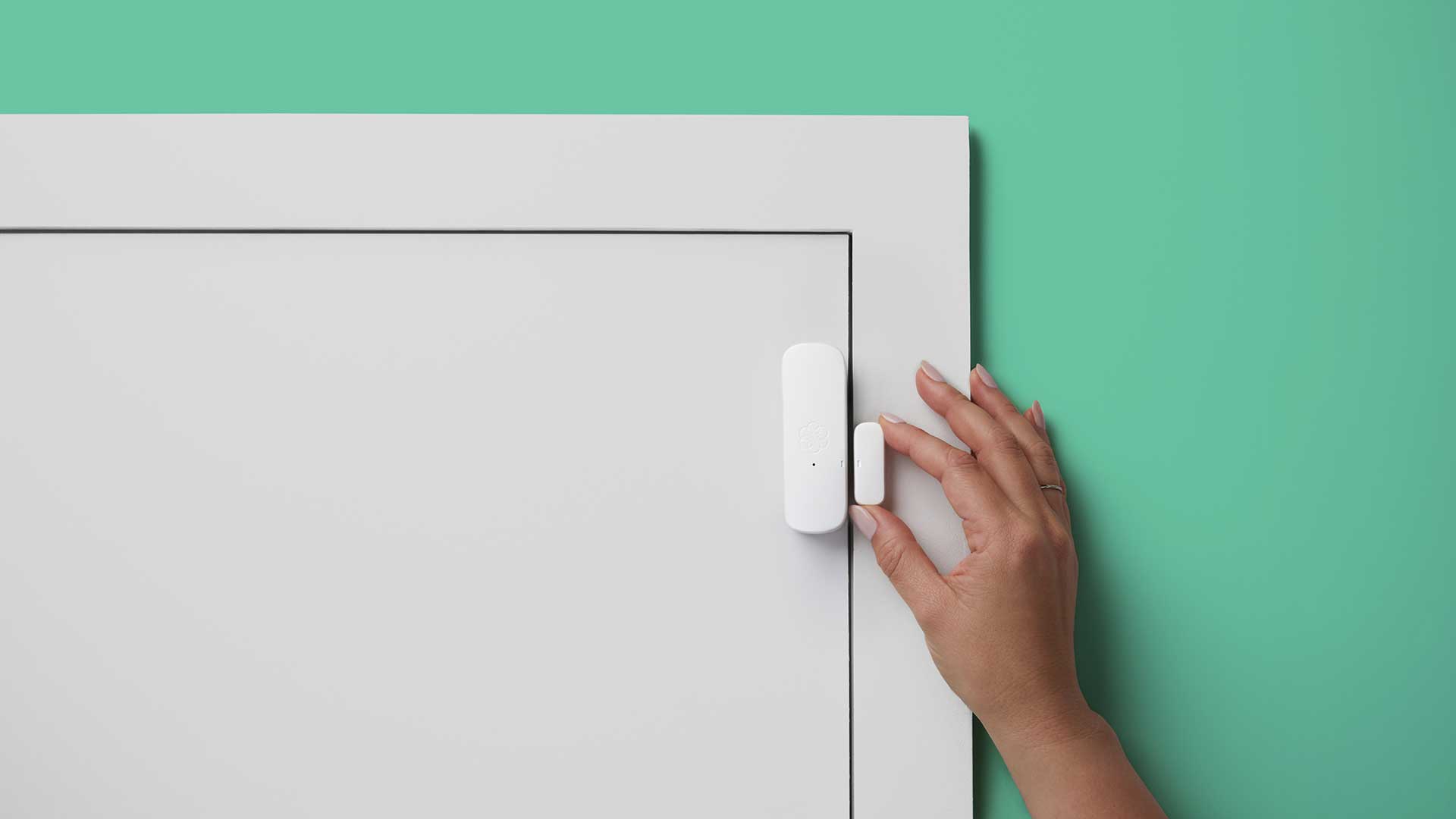 Ooma has been working for several years, well before the pandemic, to add awareness features to Ooma Smart Security. Here are a few of the most important ways we keep people connected to their homes:
— Audible alerts. We don't always carry our smart phones with us, especially at home. That's why Ooma Smart Security provides audible alerts through the speaker in its base station as well as through Ooma HD3 handsets for customers who also have Ooma Telo phone service. The alerts are specific, such as "Front door is open" or "Motion detected in hallway," providing instant updates on what's happening throughout the home.
— Negative alerts. Sometimes it's just as important to know when an event isn't happening and when it does. For instance, if the bedroom door in an elderly parent's home hasn't opened by 8 am, adult children need to know because it could indicate a health emergency. Or the front door not opening by 11 pm could indicate a teenager who's ignoring a parental curfew. Ooma Smart Security can be programmed to deliver such negative alerts.
— Phone call notifications. Alerts from a smart home security system are only helpful if you notice them right away. Many systems only provide alerts through their smart phone apps, which can be easy to miss. Ooma gives the option of receiving an automated phone call on multiple lines, increasing the odds that at least one family member will be immediately aware of any emergency.
— Water leak alerts. The biggest financial risk for most homeowners isn't burglary or fire – it's water leaks. Washing machines, hot water heaters, dishwashers, sinks, toilets, basement sump pumps and even fish tanks can start leaking, causing many thousands of dollars in damage to floors, carpets, furntiure and foundations. Many water leaks are small enough to not be immediately noticeable. Yet most smart home security systems don't provide water leak sensors. Ooma offers a water leak sensor for just $29.99, making it affordable to guard against leaks at multiple spots in the home.
— Customizable modes. One of the strengths of smart home security systems is that users are in control of how the system works. But not all systems are created equal. Ooma Smart Security allows users to select individual sensors to include in each mode – such as Home, Night, Away and Vacation – rather than grouping sensors together in zones. For example, users can decide to disable all but one motion sensor in Home mode and turn on all motions sensors in Night mode except the one in the upstairs hallway near bedrooms.
Of course, we haven't neglected the need for connection when users are away from home. For those times when the house is empty, Ooma offers:
— Remote 911. When there's a real emergency at home – such as a fire or break-in – every minute counts in reaching first responders. Many smart home security systems give instant notifications of trouble to the user's phone, but don't give any assistance in the crucial next step of calling for help. Ooma is the only complete smart home security system to offer remote 911. With the Ooma app, users can place a call to their local 911 operator – from anywhere in the world – that comes through as a call from home, with the home address displayed on the operator's screen. This can get help on the way significantly faster than having to call the regular phone numbers for the fire or police departments, which typically aren't set up for emergency response.
— Geofencing. Up to half of the homeowners with traditional home security systems stop using them after a few years, often because of the hassle of turning on the alarm every time they leave home and entering a code every time they return. Ooma eliminates this headache with automatic arming and disarming – the system turns itself off and on based on the position of family member's mobile phones – also known as geofencing. Many other smart home security systems don't offer this key feature, which means they could be abandoned over time.
— Professional monitoring. When away from home, there are inevitably times when smart phone alerts won't work, such as when the phone is muted or the user is asleep. Ooma Smart Security provides the option of professional monitoring with trained agents working 24/7. The agents call the user whenever there's an emergency at home. If the user doesn't respond, the agents immediately contact first responders.
You don't have to take my word for all of this. Our customers frequently tell us how Ooma Smart Security has helped them. A few recent stories:
"Using the Ooma water sensor at a floor drain in the basement sent me a warning that our main drain line was backed up. The warning came in as soon as it occurred, which allowed me to address the issue before it became a major mess." – Karl P.
"Added a sensor to the back door because we have a pool and don't want the kids in the backyard without us knowing." – Melanie S.
"I put one of the door sensors on our refrigerator door set to alert me if open more than a few minutes. A few weeks ago, I was out and got the alert. I called home and told my wife that the fridge door was left open, she closed it and nothing was spoiled!" – Bob W.
"Warns me if my pooch goes out the doggie door when the garage is open." – Thomas T.
"Some time ago I was at work and got notified I had a water leak in my house. I quickly went home, to investigate. Ends up my humidifier water supply had sprung a leak. If I waited much longer the water supply hose could have burst and it could have been a much worse situation. It was great that I prevented a lot of water damage by being notified early." – Douglas T.