Home security options for the work from home era.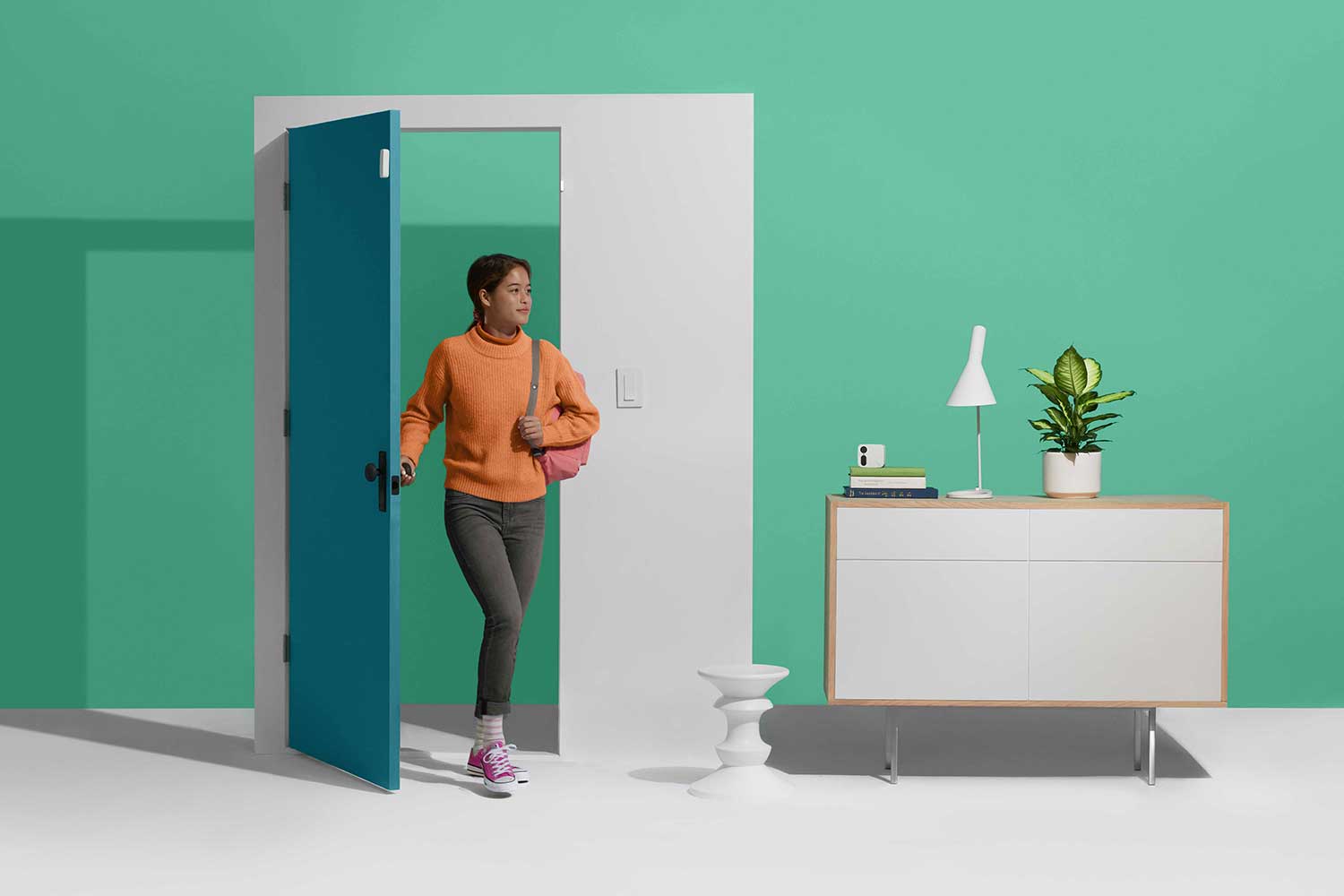 Protecting your home from theft and unauthorized entry is an important way to keep yourself and your employees safe. In 2021, millions of Americans are working from home for long periods. Therefore, you may wish to consider making security cameras and alarm systems for your home as the business owner. Also, offering security cameras and alarm systems suggestions for your employees who work from home may be a smart move.
When you work from home, you will have valuable company information, products and assets in your home. For instance, what if somebody broke into an employee's home and stole their company laptop and phone? That loss would mean lower productivity for the employee as they wait for replacements to be delivered. Further, employees that suffer theft may feel distressed and distracted. Fortunately, there are several kinds of smart home devices, outdoor security cameras, and other services you can use to enhance security.
Step 1: Evaluate current home security protections.
Before you rush out to buy a smart home security system for yourself and your employees, it helps gather information first. Run a conference call survey to your employees to ask them questions such as:
What security cameras and alarm systems, if any, do you currently have to protect your home?
Do you use monitoring services for home security?
What company assets and technology have you kept in your home? (examples: mobile phone, laptop, company car and product samples)
Would you be open to discussing a company provided home security system?
In this part of the process, you are seeking to gather data online. As you complete your calls, take note of data points such as the number of employees interested in security cameras and alarm systems. Further, aim to listen for signs of employee anxiety related to home security or monitoring services. Some employees may have a greater desire for home security improvements than others.
Step 2: Weigh the costs and benefits of offering security cameras and alarm systems.
By this point, you will have some understanding of whether there is a demand for security cameras and alarm systems from your employees. Assuming employees are interested in installing such a system, you need to make some choices as a business owner. There is no right answer for every business. Instead of providing a standard answer, use these self-assessment questions to consider the costs and benefits.
What is the level of risk your employees face in terms of home security needs? (e.g., if large numbers of employees live in areas with above-average crime statistics, such data would suggest the need for more security).
Are there recurring costs for the security system you are considering? Some companies charge additional fees for additional features.
What is the company's cash flow position? If the company is suffering from low cash flow at this time, consider deferring additional spending on home security to another time.
How competitive is your benefits and compensation package? Offering full or partial reimbursement for home security might be an exciting way to develop a competitive work from home benefits package. If you have recently struggled to retain remote employees, it may be time to offer a more comprehensive benefits package to include home security.
Are there low-cost options you can suggest to improve security? For example, some smart home devices come with security features. Your employees may already own these devices and could benefit from learning about their security features.
Step 3: Evaluate the different home security devices and monitoring services on the market.
In this step, you will find out about some of the different options on the market. It is important to note that the specific options and security services vary by location. If a particular option is not available in your city, look at one of the other options on the list.
Wireless Home Security System. The Ooma home security system is an excellent choice to consider because you can monitor your home remotely and allow other people to monitor your home as well. If one person in the household is away doing errands or traveling for business, other people can receive alerts and manage the home's security.
Video Doorbell System. A video doorbell is an excellent way to improve security because you can interact with people through video calls. This is a good security option for people who regularly receive deliveries. 
Outdoor security cameras. Another option is to install one or more security cameras on the outside of your home. The presence of these cameras may also serve as a deterrent to potential criminals.
Smart home devices. Some smart home devices like the Amazon Alexa connect to security systems. This option appeals to those who like voice commands or who already own one of these smart home devices. Amazon Echo devices can function as a basic, entry-level home security device. For instance, these devices can use sound to detect breaking glass or people moving around at night (i.e. Alexa Guard). If you are already interested in such a device, consider whether the device might be used to improve your home security.
Home Security Companies. For people who want a hands-off approach, home security companies might be a good choice. The advantage is that somebody else monitors your home for you. The disadvantage is that you generally have to pay a monthly fee to maintain the security service. In contrast, other options may involve a one-time expense only.
To avoid creating disappointment, consider starting with less expensive security devices first.
Step 4: Communication security suggestions to employees.
Based on your review of home security devices, communicate the decision to your employees. If you decide to offer multiple security options, consider sending an email outlining the email. After sending the email, schedule a question and answer conference call with your employees. You may get questions about whether the company recommends any particular devices, who owns the devices (e.g., company-owned vs. employee-owned), and reimbursement procedures. Develop some notes in advance to answer these questions.
Step 5: Gather feedback on the home security systems.
Once employees start to select and install home security systems, it is essential to gather feedback. Some employees might have great ideas on how to use Wi-Fi® compatible smart home devices to save money on security, for example. Setting aside some time to call employees and asking for their feedback may yield helpful ideas. Once you have the feedback, share the best tips on security packages, monitoring services, and home security companies with the rest of your employees.