10 real-life scenarios for using smart home sensors.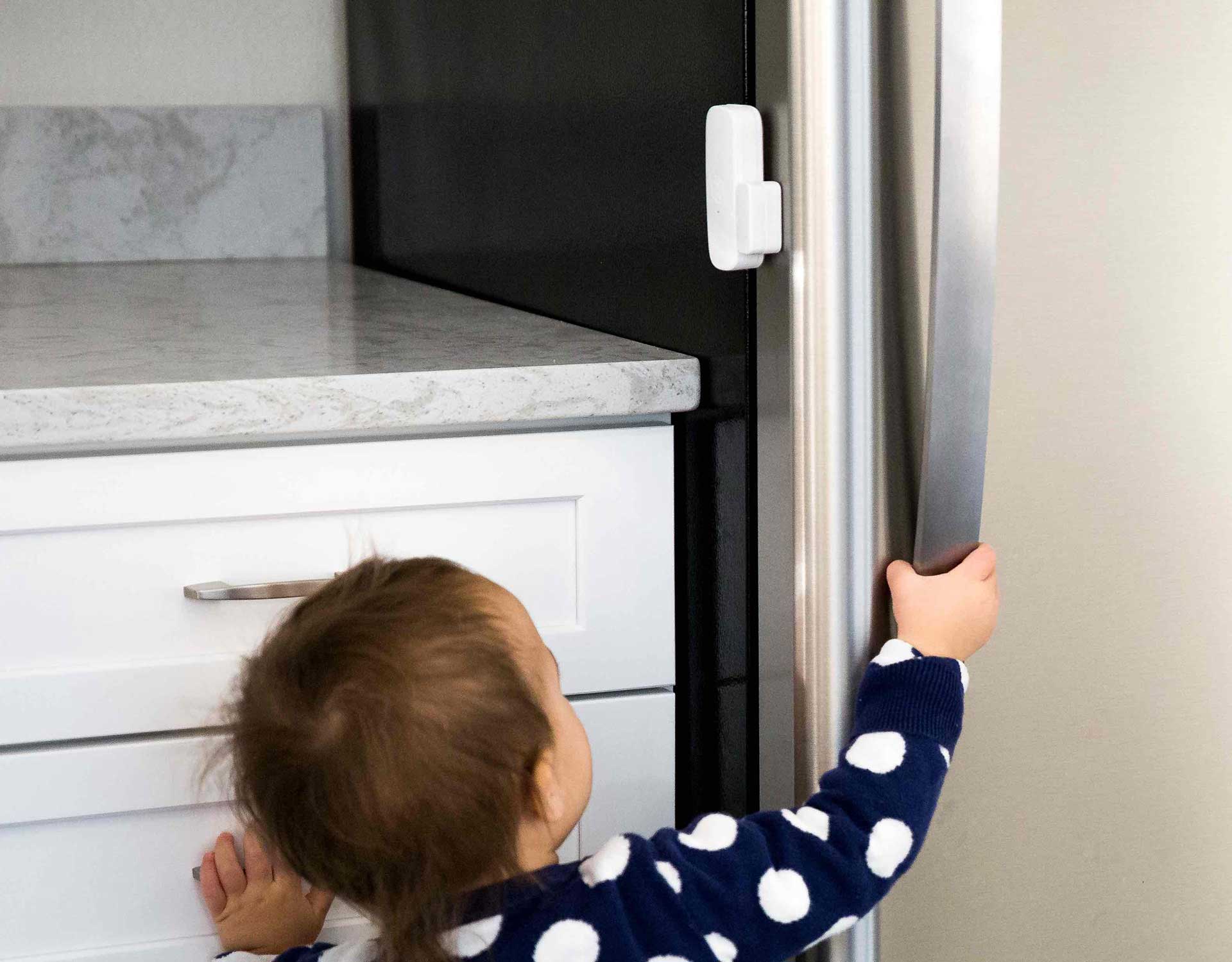 When you're installing a home security system, you're preparing for the worst-case scenario: a burglary, house fire, or other tragedy. However, the right security solution helps you simultaneously
protect against the dangers
while also providing daily-use technology that streamlines household tasks, keeps your family connected, and helps you monitor your home even when you're not there.
Ooma Smart Security
does much more than help you prepare for an emergency. Check out these 10 real-life scenarios where smart home technology can help make your life easier.
1. Did you forget to close the garage door?
Like most people, you have a lot on your mind. If you're headed into your morning meeting with that nagging feeling that you forgot to close the garage door, you won't have to spend the next hour worried and distracted. Instead, start up your
Ooma Smart Security mobile app
to see the real-time status of your garage door sensor.
2. Wondering when your teen actually got home last night?
When arguing with a precocious teenager about curfew, you may start to wonder if your child has a future as a lawyer because he or she is so convincing about their arrival time. Even though your child claims to have returned home before midnight, you'll have the proof you need with the Ooma Activity Log showing that the front door opened at 12:15 a.m.
3. Did you forget to arm your security system?
One of the biggest issues with home security systems isn't about features or functionality; it's that they're not armed when you needed them the most. A recent report found that nearly half of home security owners say their systems were switched off during a break-in.Ooma's geofencing adds home automation to your security settings. By using the smartphone GPS location of household members, it can automatically activate Ooma Smart Security when it detects that all household members have left for the day and automatically switch into privacy mode when the first person arrives back home. Available to those on the
Ooma Secure plan
, geofencing helps you remove human error issues from your home security.
4. Would you like to interact with your home security via voice commands?
Ooma's suite of security and communications tools can fully integrate with
Amazon Alexa
or
Google Assistant
, giving you voice-controlled home security.Thus, if you trigger the Ooma siren when you walk in the door, you don't need to put down your bags or find your reading glasses to deactivate it. Simply say, "
Alexa, ask Ooma to disarm with PIN 1-2-3-4.
"Similarly, when you're walking out the door, you won't need to manually check that you've closed all the windows. Simply say, "
Hey Google, ask Ooma how is the house?
" Your smart assistant will then reply that "all sensors are normal," or will list which sensors are activated.
5. Are you worried about frozen pipes in the cold winter months?
As temperatures drop below freezing, even the most well-insulated home could face significant damage from frozen pipes that burst. Consumer Reports says, "Burst pipes are one of the most common causes of property damage during frigid weather and can cause thousands in
water damage
, easily $5,000 or more."Installing
Ooma's Water Sensors
near the sinks and appliances in your home can help you save money on a costly repair. Whether you're at work, asleep, or in the other room, an Ooma alert can let you know the instant there's a problem.
6. Do you want to monitor an elderly relative?
As Nana and Grandpa start to get older, their independence could make you worried about an unexpected health event when they're unable to call for help. Families are finding that smart home technology can provide the peace of mind to know that elderly relatives are okay.Not only can smart security help you monitor their activity, features such as Ooma's Inactivity Alerts can also help you know when something doesn't occur. For example, if a motion sensor doesn't activate during the time of day when your family members usually wake up, an Ooma inactivity alert can help you to know that something could be wrong.
7. Is your dishwasher on the fritz?
A failing home appliance could mean a big headache and an even bigger mess. Even after the repairman fixes your dishwasher, you don't have to simply hope that your appliances work properly.Instead, you can monitor your home appliances by installing smart water sensors so that you'll know the instant they start to act up. In today's digitally connected world, on-demand knowledge about what's going on in your home should be just as available as a social media post about what your distant cousin had for lunch.
8. Want to make sure your holiday baking lasts until the holiday meal?
Sometimes, the most likely thief isn't an intruder, but someone in your household. When everyone else is asleep, one of your family members may be unable to resist your homemade cookies, pastries, and pies. Guarding your baked goods by putting a door/window sensor on the refrigerator door can help make sure at least some of your treats make it to the holidays.
9. Did you remember to close your windows before leaving?
At worst, leaving an open window could be an invitation to an intruder, but an open window also could mean that an afternoon thunderstorm damages your home's interior. No matter where you are, you can check the status of your
Ooma door/window sensors
to make sure everything is closed up while you're not at home.
10. Are you in the know about repairmen, babysitters, dog walkers?
Many busy households have contractors that come and go. Even though they're trusted enough to have a key, that doesn't mean you shouldn't monitor what they're doing. With Ooma Smart Security, you can get an alert each time your front door opens so that you'll know if one of your contractors is running late or if there's suspicious activity.
Learn how Ooma Smart Security helps you always know what's happening at home.