Faxing isn't dead: find out when it makes sense to use it in your company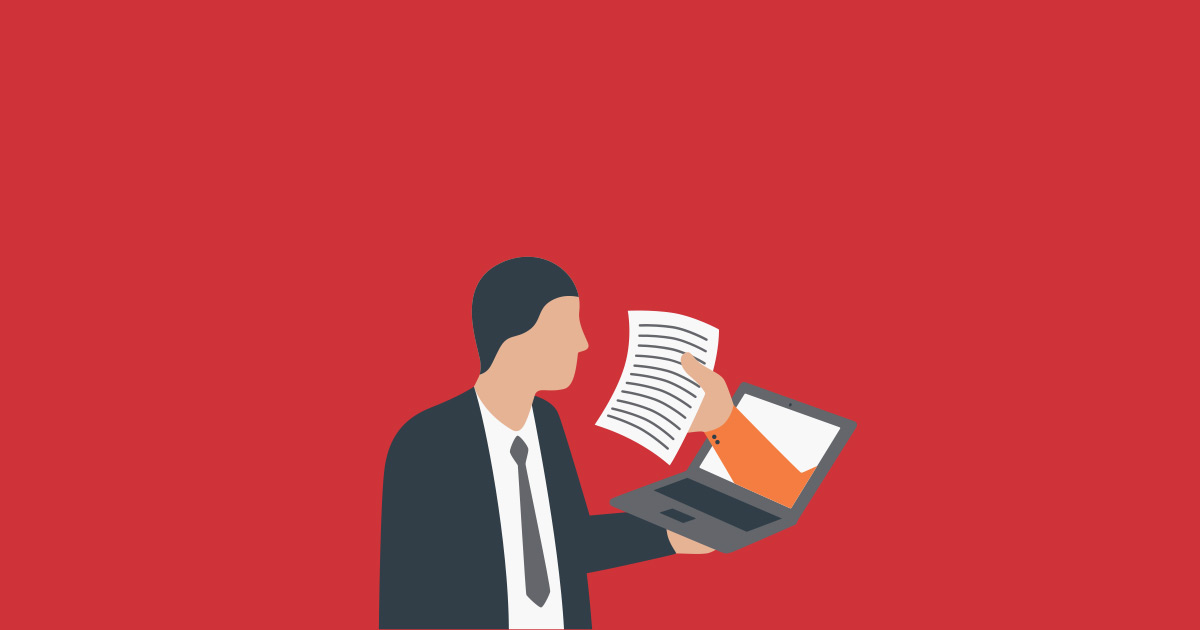 Faxing isn't dead—it has just found a new form. Whether your business still has traditional fax machines or not, fax technology still has a role to play in your business.
The rise and fall of fax technology: The story isn't over yet.
Traditional fax machines first became popular in the 1980s. Since faxed pages can be sent through a simple phone line, traditional fax lines did not require additional infrastructure. The cost-efficient nature of sending faxed pages made them very popular. After you bought a traditional fax machine, you only needed to supply it with ink and paper.
By 1997, fax technology had become very popular, with more than three million fax machines sold in the United States.
Unfortunately, the sheer popularity of fax technology played a role in its downfall. The creation of fax broadcasting software made it possible to send faxes to hundreds or thousands of recipients each day. As more unsolicited fax pages arrived, people started to find it challenging to find the relevant messages. By 2005, the U.S. government took action to prevent fax technology abuse by passing the Junk Fax Prevention Act.
The fall of the fax is usually linked to the rise of email in the 1990s. With email, you can attach almost any kind of document. As a result, many companies stopped sending faxed pages and started using other options. Unfortunately, email has its problems despite its popularity.
Understanding the risks and drawbacks of relying exclusively on email.
Today, email has become one of the most popular business communication tools. The popularity of email has introduced some challenges.
Time spent on email is high and shows no prospect of coming down. According to the Harvard Business Review, professionals spend more than 25% of their workday reading and answering emails. Email is so time-consuming that your employees might miss critical messages. With that much time spent on email, it can become challenging to identify high priority messages.
There are also security difficulties with modern email. Increasingly, email attacks impersonating well-known brands attempt fraud and other crimes. A 2020 Microsoft research report found that: "Based on our Office 365 telemetry, the top spoofed brands used in these attacks are Microsoft, UPS, Amazon, Apple and Zoom." By impersonating a trusted brand, hackers hope to trick people into providing their username and password.
Such misleading emails may cause customers to question emails they receive from companies. Receiving suspicious emails may also increase your company's customer service workload as concerned customers seek clarification.
Beyond direct losses from phishing, many hackers use email to distribute viruses, malware and other harmful software. CSO magazine reports that more than 90% of malware is sent by email. Avoiding these email threats requires employee time and attention along with IT security tools.
Further, it is easy to make a mistake when sending an email. You might accidentally enter the wrong address in the "To" field and hit send accidentally. In contrast, other communication tools like business phone calls are more secure because you can hear the other person answer before you mention any sensitive data. 
When it makes sense to use fax technology in your business.
In light of the problems with email, there are several cases where using fax technology is a better choice. Modern fax technology means you no longer have to purchase a traditional fax machine. Instead, you can use an online fax service (also known as cloud fax) to send a fax.
Health records.
In the United States, there are a variety of regulations and laws relating to health records. For example, the Health Insurance Portability and Accountability Act (HIPAA) has security requirements. The HIPAA Security Rule requires "appropriate administrative, physical and technical safeguards to ensure the confidentiality, integrity and security of electronic protected health information."
Due to the Health Insurance Portability and Accountability Act requirements, online fax and cloud fax solutions are sometimes used as an alternative to email. For example, an organization could limit access to online fax technology so that only authorized employees can send medical records by fax.
Legal matters.
Some in the legal profession remain dedicated to fax service. Jonathan Coopersmith, the author of "Faxed: The Rise and Fall of the Fax Machine," highlighted that FBI requirements continue to recognize fax technology as an option:
"The most recent FBI Criminal Justice Information Services policy allows faxing from physical fax machines without encrypting the message, but demands encryption for all email and internet communications, including cloud-based faxing."
As a result, if you are interacting with attorneys, you may need the ability to receive faxed pages. 
Keeping fax technology as an emergency backup.
Even if your business does not handle health records or have much interaction with the legal system, fax technology has a role to play. An IT failure could take down your email system. In that case, you need to have alternative communication tools in place. The ability to send and receive faxed pages may give your business an edge in maintaining customer service.
The one indispensable tool to enhance fax technology: The phone.
If you use fax technology for security reasons or handling sensitive material like health records, it is essential to think through all of the details. What happens when the faxed pages come through on the other side? If the recipient relies on traditional fax machines, the faxed pages may be accessible in a public place. That means that anybody walking by the fax machine could read the information even if it is confidential.
You can reduce fax technology security risk with a simple business phone call. A few minutes before you press send, call the recipient and tell them you are about to send a fax. As an added precaution, confirm the fax details and content. Ask them to call you within a few minutes after the faxed pages come through. If the other person calls you back to confirm receipt, the likelihood of the faxed pages going missing falls significantly.
Learn more about how Ooma Office can help your business.
Thank you!
An Ooma Office Sales Representative will be in touch shortly.
866-573-0707
Learn more about how Ooma Office can help your business.
Just call 877-621-0515 or click this to CHAT. Or, fill out this form and someone will reach out to you shortly.