How Tom Brady's life lessons can help you inspire your workforce.
As we gear up for the biggest football game of the season, quarterback Tom Brady won't be on the field this year. However, his legendary success can be the inspiration for your business as you consider employee motivation ideas.Find out how you can help your
business
succeed by motivating employees like Tom Brady.
1. Keep going, even when you're not good.
Brady began his career playing high school junior varsity football. The team hadn't scored a touchdown all season, and still, Brady was not good enough to be the starting quarterback.Despite that, Brady scratched together a highlight reel to send to colleges, hoping for a chance. The tape caught the eye of an assistant coach at the University of Michigan, and Brady got a chance. Still, when Brady was playing for the University of Michigan, he still struggled to get playing time. However, he diligently improved his skills and pursued his goals, getting enough interest to enter the NFL Draft. Still, Brady fell all the way to the 6th round of the draft and was a backup until an injury to New England Patriots starter Drew Bledsoe gave him a chance. He hasn't looked back, going on to play in nine Super Bowls, winning six of them. That's the most of any player in NFL history. These early-career setbacks could have prompted him to give up. His football story could have ended there. However, he diligently pursued his goals and improved his skills. Even when you're not good, don't stop. Keep improving, and stay focused. You'll have a better chance of success if you don't give up, and at least, you'll improve employee engagement.
2. Stay calm and steady.
In business, like in football, there can be a lot of pressure, and changing conditions can quickly devolve a team into a panicked chaos.
Tom Brady
takes a different approach. "Brady never panics or even looks bothered. When the pass rush closes in, he finds the open man," said the Bleacher Report. "He makes great decisions, makes good throws and calmly adjust[s] on the move. Even the best veteran quarterbacks can collapse under the pressure of the Super Bowl. Brady, with no experience and the world stacked against him, was as cool as it gets."This calm and steady approach helps business leaders make good decisions and employees feel motivated. Not only can it be possible to achieve more, but the culture of the workplace will improve. Rather than managerial chaos, a calm steady approach can have long-reaching benefits in business. Good work culture improves overall job satisfaction, helping to improve retention rates, and even making your workplace more attractive to new talent. Workplace culture is also a key indicator of success. With the right company culture, businesses can have high productivity, avoiding the spinning wheels of a stressed-out team. It can also improve team performance, creating an environment for better collaboration and more synchronization between employees.
3. When you can't play harder, play smarter.
Brady didn't have highly ranked physical performance during his scouting trials, and his physicality has frequently been seen as a hindrance. Men's Health said: "The rub on Brady was always that he had a 'Division I upper body but the lower body of a scrub' (so said his high school coach in a positive piece in The Washington Post) and 'plodding platypus feet.'" Even
head coach Bill Belichick
said: "He's not a great natural athlete, but he's a very smart, instinctive football player."As the New England Patriots quarterback, Brady found on-field success through finding other advantages. "I'm more of a thinker obviously than a physical specimen," says Brady. Similar to the business world, sometimes you need brute force, and sometimes you need to have a smart strategy. Rather than asking your team to work harder and longer, motivate them to work smarter. Working smarter means finding innovative and strategic approaches to workplace challenges. For example, managers can leverage an employee's unique skill sets, thus tapping into unused value. In the case of a chatty employee, rather than offering criticism about how they're disrupting the team, you can help them shine by providing them with a conversational outreach project. When you show that you value their skills, you'll simultaneously be improving their motivation and commitment.
4. You'll have disappointments.
During his career, Tom Brady has had 219 game wins, which is more than any other player in history.However, Brady wasn't picked until the sixth round of the NFL draft. He had expected to be in the second or third round of drafts, and his embarrassment was so strong that he went outside to cry. Luckily, he finally got the call from the Patriots.When faced with the disappointment of being a late draft pick, Brady didn't get down about it. The Patriots' owner remembers when he met Brady for the first time: "He looked me in the eye and said 'I'm the best decision this organization has ever made.' It looks like he could be right."Brady said, "You can make life a lot harder for yourself by focusing on negative things in your path or making excuses for why things didn't go your way." How your team faces disappointments and moves beyond them will affect whether you're able to achieve success. By not letting disappointments hold you back, you'll be able to keep your team moving forward. Managers play a key role in helping their teams weather disappointments. There will be times when a company doesn't make a big sale, falls behind a competitor, or a project doesn't get off the ground. A manager's response can determine the path forward. "What's more important — holding people accountable or improving their performance?" asked HBR.For managers, the "natural, knee-jerk response to underperformance is anger, directed at yourself and others," said the article. However, this managerial reaction is often counterproductive. Your team likely already knows that they didn't meet expectations. Rather than imposing penalties, find ways to reinvigorate them. This can help avoid a streak of losses and help motivate employees to move past disappointments and perform their best.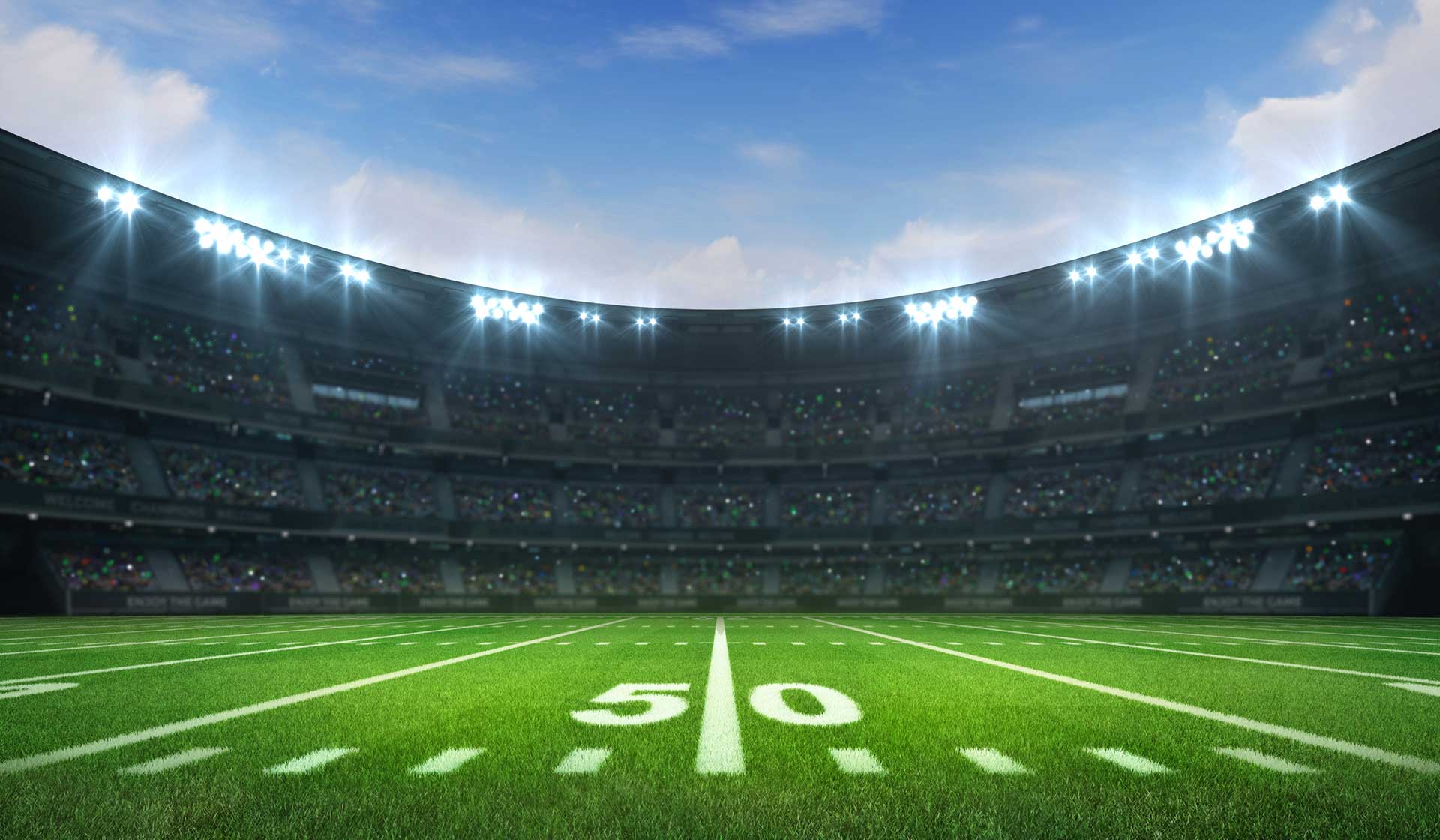 5. Lead by example.
Brady is known for his discipline and hard work. In the off-season, he trains "six days a week, sometimes twice a day. During the season, it's three times a day," said the Bleacher Report. This hard work has paid off. While other successful QBs like Peyton Manning found their performance declined over time, Brady has defied the trend. His teammates say that he plays like he's a decade younger. However, the reasons for Brady's hard work go beyond improving his own performance. "I've always tried to be the guy who expects the most out of himself, so when I do ask those other guys to do the same, they'll look at me and say, 'Well, maybe this guy isn't so full of crap.'"In the business world, employees who see their leaders working hard are more likely to be motivated to work hard too. Conversely, a leader who does the bare minimum will rarely inspire hard work or loyalty in their team members. "I'm sure everyone's seen a manager who talks to their employees about the times being tough and everyone having to work longer hours for the same pay, then leaving the office early to play golf. While hypocrisy often isn't this obvious, it's a common problem with far-reaching consequences for the morale and performance of the team," said software company chairman Jesse Nieminen.A leader will determine the work ethic of the group, and a high-performing manager can encourage employees to also do their best.
6. Confidence helps the team perform.
"On the field, Tom conveys contagious confidence, especially when his team is behind or any moment when his players need him the most," said a CNBC analyst. "He's become a student of body language and does his best to make sure he sends his teammates the right message through his posture and actions."Confident leadership has long been cited as a key to business success. It's also critical for motivating your team. A leader's confidence is catchy, inspiring a team to keep working toward an achievable goal. Even science agrees. "We're biologically equipped with the potential to allow more confident people to have greater sway over our own beliefs," a brain researcher told Barron's.
7. Have a good attitude.
Tom Brady's leadership strategy is built around having a positive outlook. He said, "A lot of times I find that people who are blessed with the most talent don't ever develop that attitude, and the ones who aren't blessed in that way are the most competitive and have the biggest heart."As we've seen in the stories of athletes and football movies, having heart is usually what separates the winners from the opponents. The same can be true in business. The right attitude can help motivate your team to success. A manager sets the tone of the workplace, and Gallup found that good managers build "engines of productivity and profitability." A manager's attitude can help teams overcome obstacles, improve tenacity, and have better resilience. Across all business units, "Managers account for at least 70 percent of the variance in employee engagement scores."Across all business levels, 40 percent of new hires fail because of attitude issues. By prioritizing a good attitude at the managerial level, the entire team will see the benefits of improved performance and increased motivation.
Celebrating the big game.
As we gear up to watch San Francisco 49ers play the Kansas City Chiefs, Ooma is celebrating the game with a football-themed sweepstakes.To enter
Ooma's Football Sweepstakes
, simply complete the form before 8:30 p.m. PST on Sunday, February 2, 2020. One lucky winner will get a retro football phone, an Ooma Telo, an Ooma HD3 Handset, and a $200 gift card to cover one year of Ooma Premier phone service. Learn more about how
Ooma
is changing how businesses communicate.
Learn more about how Ooma Office can help your business.
Thank you!
An Ooma Office Sales Representative will be in touch shortly.
866-573-0707
Learn more about how Ooma Office can help your business.
Just call 877-621-0515 or click this to CHAT. Or, fill out this form and someone will reach out to you shortly.