The Disconnect Over 'Offline Mode' for Credit Card Transactions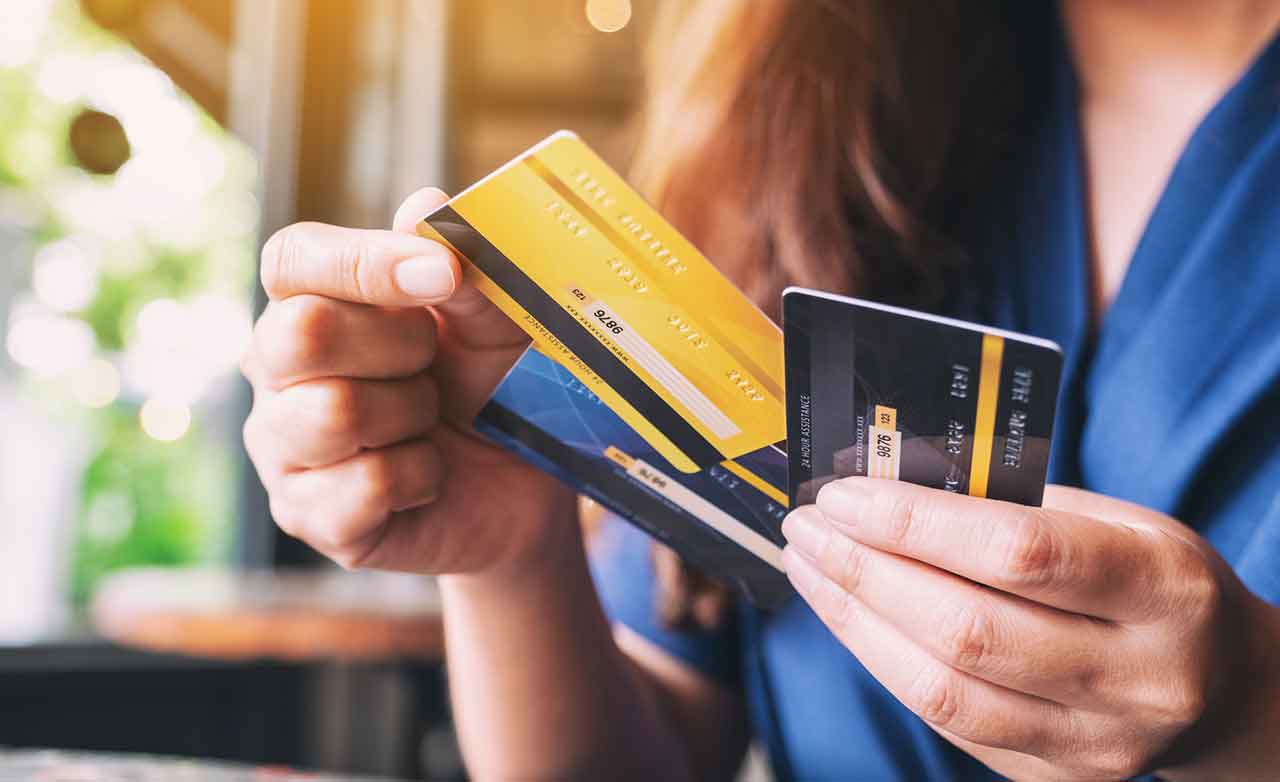 This is a guest blog post from Ben Robinson, CEO of Apeiron Business Solutions, a technology solutions firm based in Aurora, Colorado.
Outages happen.
How do smart business owners keep processing transactions when the internet goes down?
Nearly fifty years ago, the modern credit card was born. Sure, some form of the credit card existed as far back as the 1860s, but the basic system we all use today began with two simple technological advancements; one that improved the card, the other which improved the transaction authorization process.
In 1970, IBM (in collaboration with American Express and American Airlines) introduced the magnetic stripe card. This was a major improvement in the way payment cards worked, allowing card issuers to encode not just the cardholder's name, the account number, and the expiration date on the magnetic stripe, but also transaction limits for the account- often known as a "floor limit". Eventually, a merchant who swiped a mag-stripe card could be alerted if the transaction amount entered exceeded the "floor limit" for that account (requiring phone authorization), or if the card had been lost, stolen, or suspended.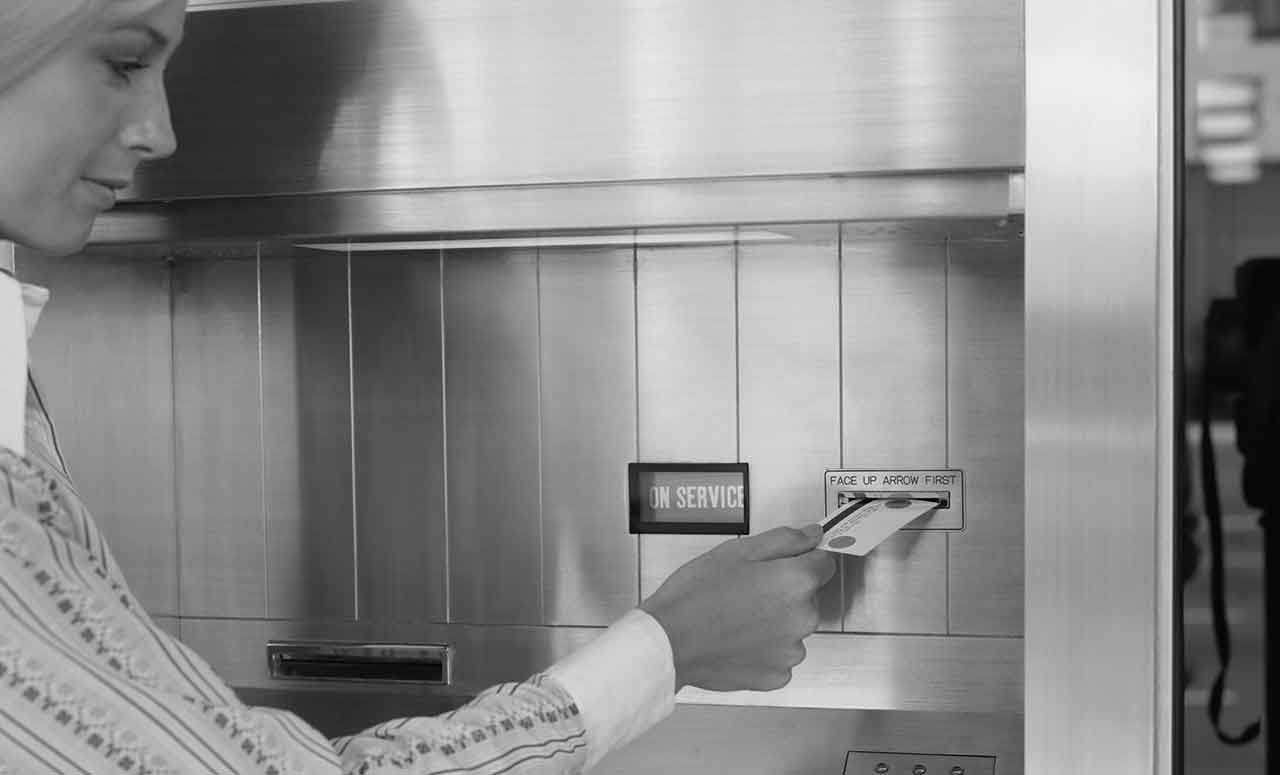 In 1973, Visa and MasterCard (named National BankAmericard and MasterCharge at the time) each introduced their new electronic, "on-line" authorization systems, named Base I and INAS (respectively). In 1974, they added Base II and INET, allowing for electronic settlement as well. These systems comprise the basis for the "on-line" processing systems used today.
With the electronic authorization systems introduced and improved in the 1970s, and wide adoption of mag-stripe cards and terminals in the 1980s (and decades later, the migration to EMV technology), virtually all card transactions processed since have been processed "on-line".
In the 1980s and 90s, this meant processing transactions via "dial up" on copper telephone lines. In the two decades since, nearly all card terminals and point of sale machines have transitioned to sending transaction data via a broadband connection. Transaction authorizations are now near-instant and merchants can send day-end batches in mere seconds, often receiving settled funds as soon as the next day!
But…
What happens when the internet goes down?
Here's the problem. As far as payment processing technology has come since the early 1970s, as soon as the broadband connection goes down, the last 50 years of advancements in the processing of card payments just went out of the window.
Before "on-line" processing was possible, merchants were required to use a manual imprinter to imprint an image of the customer's card on a sales slip using carbon transfer paper, and later submitting that sales slip to the bank for settlement. Today, most modern point of sale systems and card terminals have an "offline mode" which allows a merchant to swipe a card as payment for a transaction even without an internet connection. The software simply automates what used to be a manual task: taking an imprint of your customer's card to complete their order NOW, then submitting that transaction to the bank LATER (after the internet connection is restored).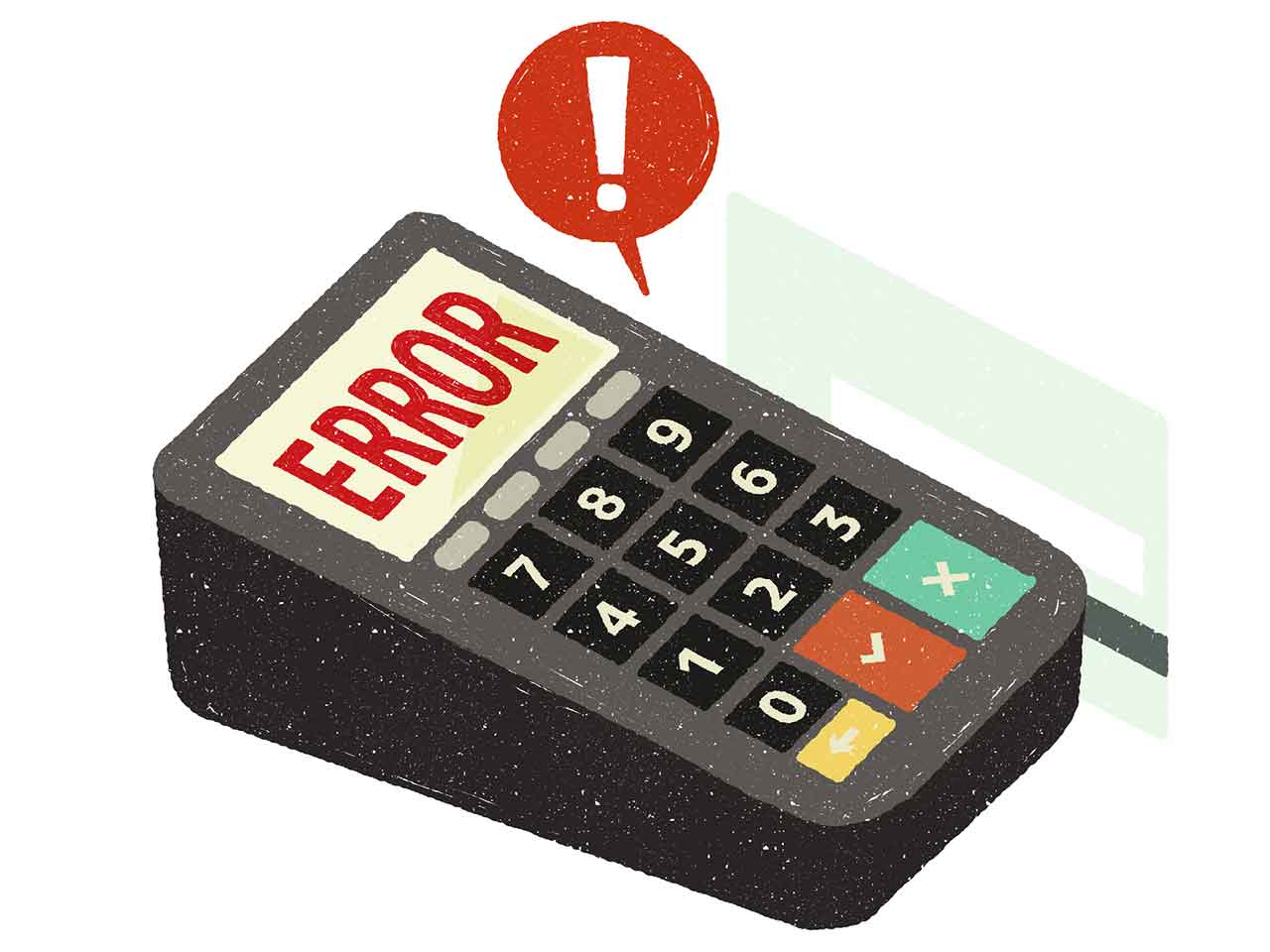 This means a few things to a merchant:
1. The card transaction WILL NOT be authorized in real-time. The industry term is "Store & Forward"; the transaction is placed in a queue to be processed when the connection is restored.
2. A merchant stands to lose the value of any product or service provided to a customer who's card transaction was processed offline. If the card ends up being fraudulent, lost, or stolen, or the transaction is declined FOR ANY REASON, the merchant is left "holding the bag".
3. While Voice Authorizations (authorizations via telephone) are still possible, they are rarely a viable option for a business during an internet outage, as utilizing a processor's voice authorization usually incurs an extra fee ranging between $0.50-$5.00 per transaction, depending on the processor, and even a successful transaction authorized this way will almost always "downgrade"- The transaction will cost more than normal to process. Voice Authorizations may also require making such a call with a personal cell phone, as many small businesses have long since replaced their landlines with VOIP phone systems (which would also be affected by the internet outage).
4. If an offline transaction is processed, but later disputed by the card holder, it will almost certainly be more difficult to defend the chargeback.
5. Viewing analytics dashboards, accessing back office features, and closing and submitting card transaction batches may not be possible at all when offline.
6. There may be limits to the size or quantity of transactions that your system can process offline. This could be set by your processor, or the settings or permissions of your system.
7. Stored transactions will essentially "expire" after some period of time based on processor or system settings. During a longer internet outage (beyond the time period allowed in the system setup), a merchant could lose ALL transactions processed while "offline".
So "offline mode" is just a new dog learning an old trick. It's the latest technology being used to complete a transaction in much the same way it was done 50 years ago!
Outages happen.
How do smart business owners keep processing transactions when the internet goes down?The truth is, you can't really process transactions offline. So the NEW "trick" is to just stay online; an "always-on" connection.
Again, advances in technology save the day…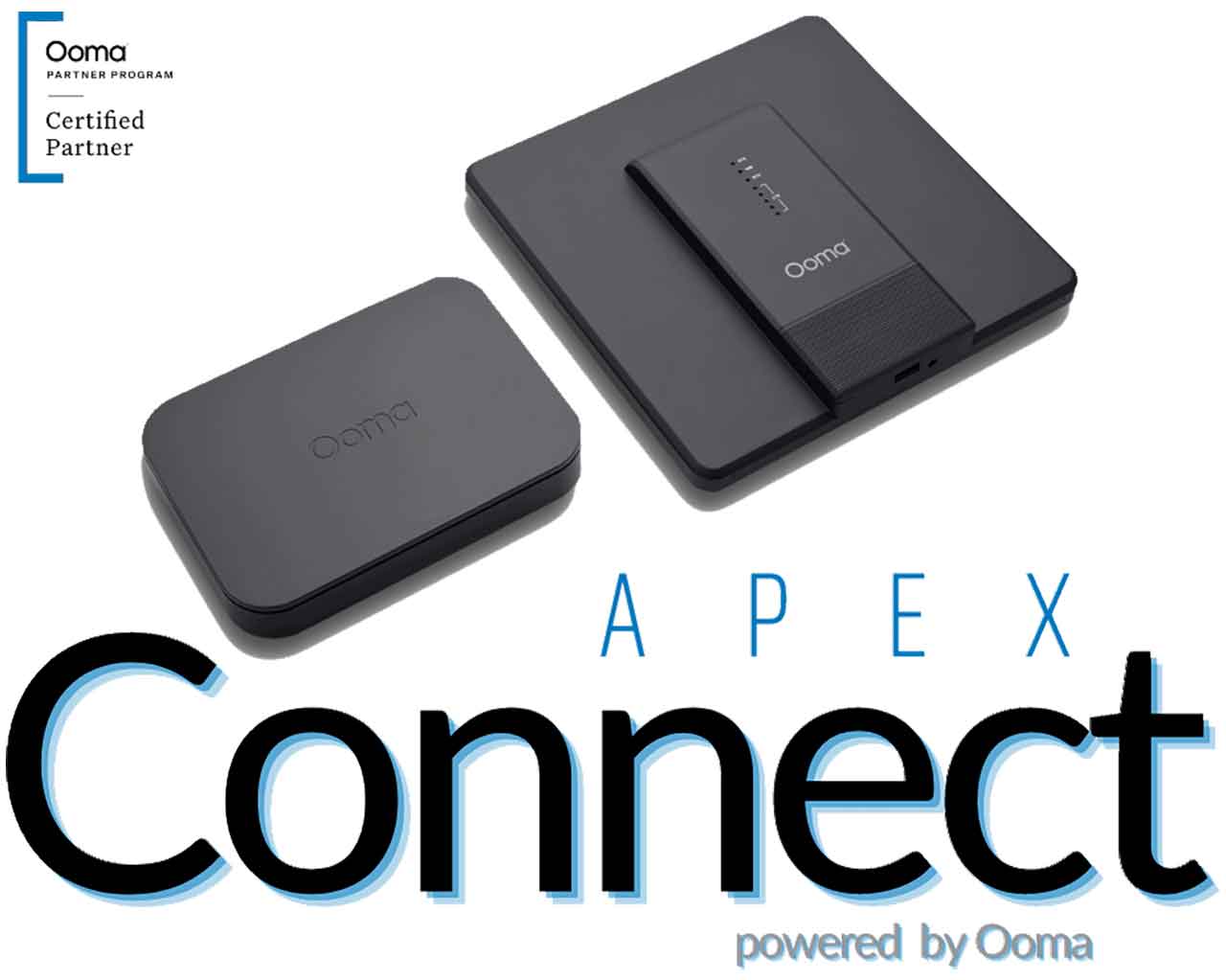 A new solution, APEX Connect (a partnership between consulting agency Apeiron Business Solutions and technology veteran Ooma) delivers virtually 100% uptime for connected point of sale devices.
APEX Connect is a plug 'n' play failover internet connection that will work with ANY point of sale or Credit Card Terminal. It works with your primary internet connection, automatically taking over when your primary connection goes down.
APEX Connect is a bundled version of Ooma's Connect product, specifically designed for retail and services industries; any small business utilizing a point of sale or payment processing system.
The Apex Connect Bundle is comprised of four parts:
1. Ooma Connect Base Station: The Connect Base Station works with your existing connection. It acts essentially as a pass-through for your existing internet connection, having essentially no affect on your network's operation as normal. However, when the Connect Base Station detects your main connection has failed, it automatically "fails-over", employing a CAT 12 HPUE LTE module to maintain a stable 4G/ LTE connection- allowing your point of sale or other critical order management systems (i.e. delivery tablets, line-busting terminals, etc.) to continue online as if no failure happened. APEX Connect provides an "always-on" 4G/ LTE connection combined with your existing internet service, to provide virtually 100% uptime! The APEX Connect bundle includes 3 full years of FREE Base Station rental.
2. Ooma Connect 460 LTE Adapter: Contains a 2×8 massive MIMO antenna array module and can quickly and easily be mounted almost anywhere, connected to the base unit by single a PoE (Power over Ethernet) cable. The APEX Connect bundle includes 3 full years of FREE 460 LTE Adapter rental.
3. Yealink SIP-T21P E2 2-Line IP Phone: Connects to the Base Station to provide failover/ backup phone service. Features exceptional voice clarity and enhanced speaker quality. It has a 2-port Fast Ethernet switch with PoE (Power over Ethernet) support, an extra-large 132×64-pixel graphical LCD with backlight showing a clear 5-line data display, 2 line keys, 4 soft keys, and a RJ-9 connector for an optional headset. The APEX Connect bundle includes 3 full years of FREE IP Phone rental.
4. 3 Years Included 4G/ LTE Data Plan: The APEX Connect bundle is plug 'n' play, ready to use out of the box, with 3 full years of backup 4G/ LTE service included!
To learn more, please visit
https://connect.apeironsmb.com
.
Learn more about how Ooma Office can help your business.
Thank you!
An Ooma Office Sales Representative will be in touch shortly.
866-573-0707
Learn more about how Ooma Office can help your business.
Just call 877-621-0515 or click this to CHAT. Or, fill out this form and someone will reach out to you shortly.