Mastering business communications: the ultimate guide to business phone etiquette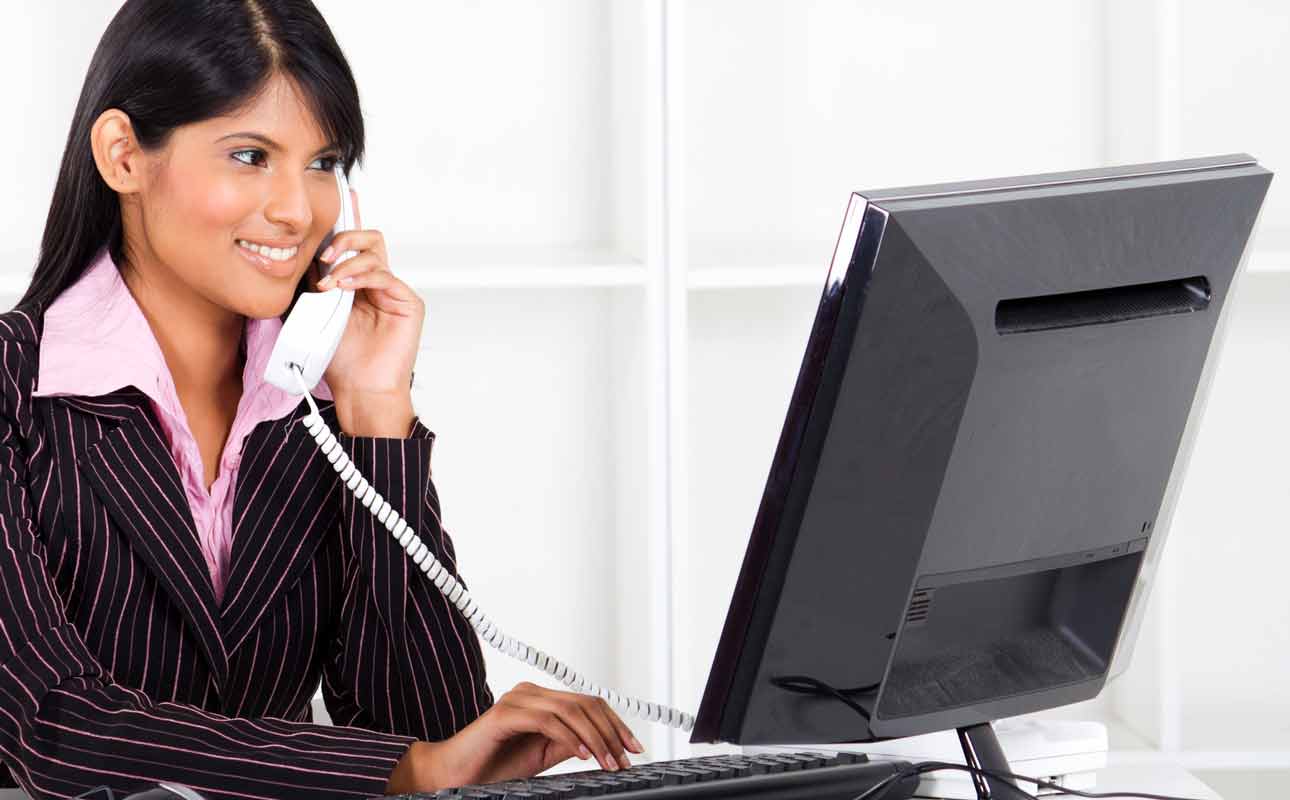 In our personal lives, most of us use a mobile phone's texting, social media messaging, and the like to communicate. But business phone conversations are still very much a thing when it comes to getting work done. The most straightforward way for business communication is still a phone call. Whether you use a traditional landline business phone system or have a voice over internet protocol (VoIP) business phone, using the proper phone etiquette is a must for you and your team.
Let's explore the details of polite telephone behavior and go over some training guidelines to ensure your phone etiquette improves, rather than harms, your business.
What is phone etiquette?
Simply put, telephone etiquette is how you conduct yourself on a phone call. Historically there have been distinct do's and don'ts for telephone etiquette. With the emergence of mobile devices, things are definitely more relaxed these days. However, it's still crucial to use proper phone etiquette for business conversations.
Why is business telephone etiquette so important?
When you represent a place of business over the phone, it's often your first (or only) chance to make a good impression. Your phone etiquette gives your callers insight into your business, how organized you are, how professional you are, and how your company operates. Using proper phone etiquette:
Makes a positive and professional first impression
Establishes a strong connection with customers
Builds trust and credibility
Encourages customer loyalty
Shows you are competent
How to answer a business call
While many companies use a virtual receptionist, there usually comes a point when the customer needs to speak to a person. This is where you make your move. When answering the phone, be sure to speak loud enough and clearly. A simple "hello" is fine, then state the name of your business, and introduce yourself. Less is more here—your caller will get impatient with a long-winded spiel.
How to place a caller on hold
There are right and wrong ways to place a caller on hold. Don't abruptly press the hold button on someone. Instead, try these four simple steps:
Get permission.
Give a time frame.
Periodically return to the line.
Thank the caller.
A simple hold script may go something like this:
"Do you mind if I place you on a brief hold? It should only take a minute or two."
Assuming the caller agrees, put them on hold and make sure you return to the line in your estimated time frame. When you return to the call, say, "Thank you for holding," and then relay the information you found out for them during the hold.
In case the caller doesn't agree to being placed on hold, ask for their phone number so you can call them right back.
How to transfer a call
There might come a time during a business call when you need to transfer a call to someone who can provide better assistance. This can be tricky if the caller has gone through your phone tree or interactive voice response (IVR) menu to get to you. They may be tired of being transferred around or put on hold.
There are two options here. You can do a cold or blind transfer if no introduction or explanation of the caller's issue is needed. This is a good option for routine calls when you are certain the person receiving the transferred call will be able to resolve the situation.
The second and more tactful option is a warm or attended transfer. To accomplish a smooth transfer, transparency is key. To start, advise the caller that you are putting them on a brief hold while you speak to a colleague (the person receiving the transfer) before moving the call. You would give your colleague all the necessary information to handle the call. Once the information is passed along, you can either transfer the call or get back on the phone with the caller and let them know you are transferring them to someone better equipped to meet their needs.
How to call someone back
One rule of thumb is to ask for the caller's phone number so you can call them back if the call fails. Try saying, "What is a good number to reach you, just in case we get disconnected?" This keeps it professional, reduces annoyance, and shows the customer that you're doing everything possible to help them resolve their issue.
How to manage a difficult caller
Imagine a scenario where a caller goes through your whole menu, gets transferred to you, waits on hold, and then finds out you can't help them and they need to talk to someone else. It gets frustrating and would make the average person a bit grumpy. When dealing with a customer who is clearly aggravated, keep in mind the following tips to turn a stressful call into a positive one:
Stay calm, and whatever you do, don't react with emotions, even if provoked.
Practice active listening: stop other tasks and listen, decide what needs to be done, and ask follow-up questions as needed.
Validate the caller's concerns. Often, it's as easy as repeating the problem back to the customer and saying, "I can see how that is upsetting."
Identify the main issue and explain a solution or two that you can provide.
Don't make the customer repeat information. If you must put the caller on hold or transfer them, be transparent about why and what it will accomplish. Then be sure to move the call to someone available and brief them on the customer's mood, information and issue.
Phone etiquette training for your team
Basic phone etiquette training for your team will improve your business reputation and customer satisfaction. The first and biggest step is to use your business phone system, including putting a caller on hold and transferring calls. These simple actions should be second nature to your team, so there's no fumbling with key functions while a caller is on the line. Most people have had this experience and let's just say it reflects as unprofessional on the business.
Next, create phone etiquette training for your staff so they know the tone of voice, the preferred call flow for callers, and what to say in any given situation. Consider creating scripts for your staff to keep everyone on the same page and present a united front. Oh, and suggest they smile before picking up the phone.
Ooma helps improve telephone etiquette
Ooma has many tools that improve customer satisfaction rates and keep your team on the right track to proper phone etiquette. All three Ooma Office plans come with more than 50 features, like virtual receptionists, call routing, ring groups and a mobile app that are perfect for small-to-medium businesses. Need more robust features? Check out the Ooma Enterprise Call Center Platform for tools like IVR, SIP trunking and call centers to help you keep callers moving in the right direction in a timely manner that reduces frustrations.
Learn more about how Ooma Office can help your business.
Thank you!
An Ooma Office Sales Representative will be in touch shortly.
866-573-0707
Learn more about how Ooma Office can help your business.
Just call 877-621-0515 or click this to CHAT. Or, fill out this form and someone will reach out to you shortly.