What is call routing?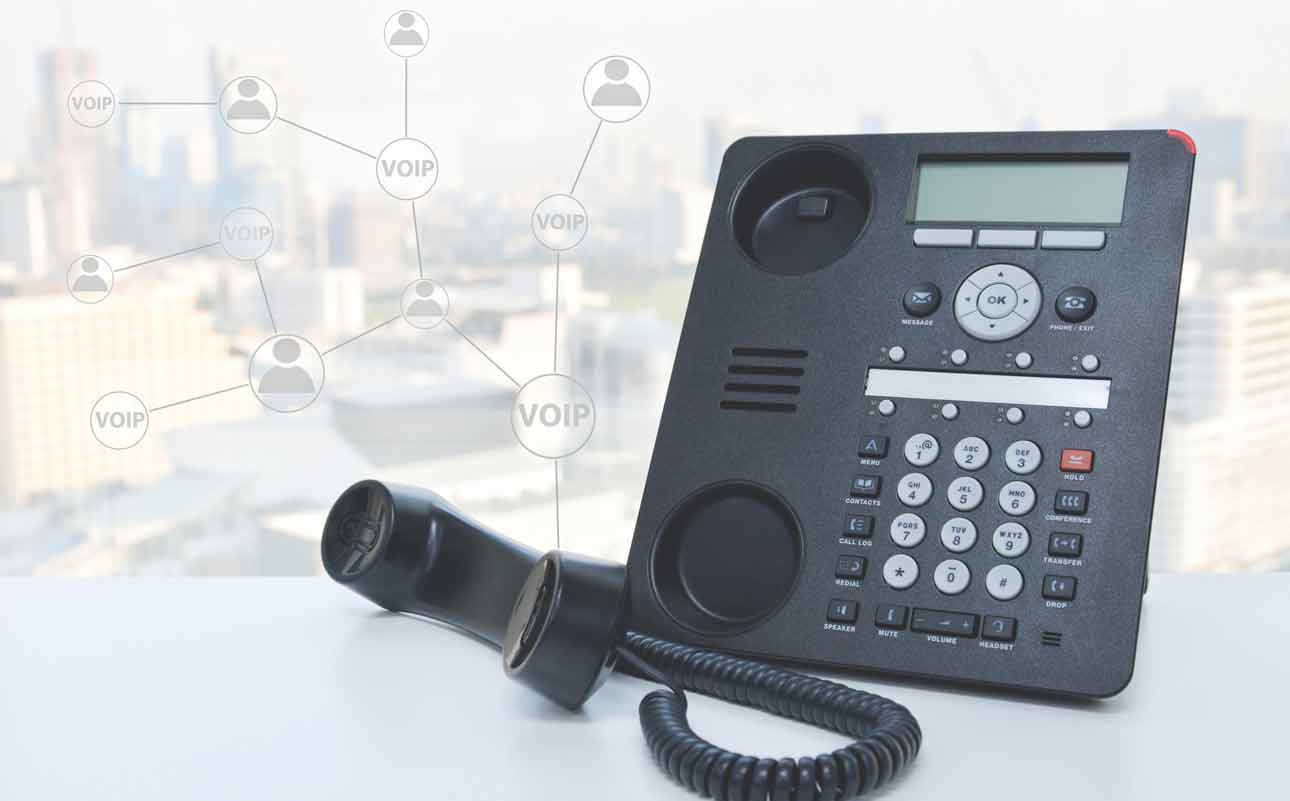 Every call to your business represents an opportunity to build relationships and deliver great experiences.
But without a plan to direct incoming calls, communicating with customers can quickly become a nightmare. Your customers will have trouble reaching the right person who can help them and grow frustrated. After spending time on hold, or repeating their question many times to different people, they'll hang up. The result? You'll have lost their business for good.
As a business leader, it's your job to keep your customers happy. A large part of that is getting the basics right. If you answer the phone quickly and provide customers with the info they need, you'll be a step ahead of the competition.
To do this effectively, it's vital that your business has a call routing system. But what exactly is call routing and how does it work? In this guide, we'll answer those questions, explore the benefits of call routing, and share how your business can get a call routing system.
Call routing: a brief definition
Call routing is the process of efficiently directing incoming phone calls to a self-service option or an employee or ring group that can help.
You've probably experienced a call routing system every time you call a bank, department store public utility or government office. Here's an example of call routing in action:
Camille needs faster internet because she often works from home. After dialing her internet provider's customer service number, she hears a recorded greeting which ends with "Press 1 to continue in English. Pour le francais, appuyez 2." She presses 2 and hears a menu of options in French. She presses 4 to select "Plan d'amelioration" and is transferred to a French-speaking employee who helps Camille upgrade her plan.
What was once a business tool for only large institutions, call routing is affordable for any size business, thanks to VoIP technology. And depending on the provider, it is easy to set up and administer.
How does call routing work?
Call routing features usually come as part of a business VoIP plan and can be customized to fit the needs of your business. Not every provider offers the same features or calls them by the same name, but here are some of the more common ones:
Call Forwarding
Incoming calls are temporarily directed to another number when you're unavailable, like after normal business hours.
Virtual Receptionist
Customized messages provide general info about your business and can route calls to self-help options, specific individuals, groups or queues.
Ring Groups
Callers are given an option to speak to someone in a particular group, such as accounting, so whoever's available can answer first.
Call Park
Think of this as a parking spot to transfer a call while you find something, change locations or check if a colleague is available to pick up the call.
Call Queuing
Incoming calls wait in a queue, and then routed as agents become available.
Common routing methods
There are several ways to set up your call routing system and distribute calls to members of your team.
Menu-based routing
Callers choose from a list of menu options and are then routed to their selection. Potential options might include sales, billing, customer service and technical support.
Skills-based routing
This approach routes callers to the agents who have a particular set of skills. For example, administrators can send calls about billing issues to someone in accounts receivable. Or, if a caller prefers to speak to someone in French, their call will be directed to an employee who is fluent in French.
Rotational routing
Calls are rotated between different agents in a pre-defined order. Imagine your agents standing in a line: once they answer a call, they go to the back of the line. When they get back to the front of the line, they answer the next call.
Time-based routing
Your administrator can change the way calls are routed depending on the time of day or day of the week. For example, you may want calls to only be routed to employees if your business is open. And any calls coming in after hours or during lunchtime will be sent directly to voicemail.
What are the benefits of call routing?
It's easy to think that call routing is only useful for contact centers. And while it is an invaluable tool for these businesses, call routing is important to organizations of all shapes and sizes. Regardless of whether you're starting a new business or are in charge of an enterprise-wide communications infrastructure, there are many benefits to adopting a call routing system.
Let's take a look at some of the most impactful.
Improved customer experience
There are few experiences more frustrating than calling a business, being placed on a seemingly endless hold, and then being bounced between different people, none of whom have the answer to your question.
A call routing system helps you eliminate that friction from your customer experience. Customers will be able to get to the right person quicker and have their question answered the first time they ask it, not the third or fourth.
More efficient workflow
By embracing a call routing system, leaders can help their employees become more productive. Depending on the distribution system you choose, you can spread the call load evenly between agents or assign agents to calls that match their skills. Automating this process empowers your team to be more productive and provide higher quality customer service.
Many call routing programs include performance tools that enable management to assess call volume trends. This helps leaders ensure they have appropriate staffing levels to meet customer demands while minimizing the time agents are idle.
Prioritizing important calls
Some advanced call routing systems integrate with your Customer Relationship Management (CRM) software and identify calls from your customers so they are answered first. You definitely don't want to risk losing your largest account because nobody answered their call about an urgent technical issue.
Lower abandonment rates
Without an effective call routing system, many customers will grow frustrated and hang up. That's a missed call, and missed calls mean missed business.
A call routing solution helps reduce wait times and connect customers with the right agent on the first try. That reduces abandonment rates, promotes customer satisfaction, and ultimately drives more business.
Best practices for setting up a call routing process
Setting up call routing for your business tends to be a straightforward process. Of course, the actual setup process varies depending on your choice of solution. But regardless of the call routing provider you opt to go with, there are several best practices to keep in mind:
• Involve front-line staff: If you're in charge of implementing a call routing system, it's unlikely you're the person answering customer calls all day long. Identify those who are and survey them to discover common reasons customers call your business. Make sure to address these in your call routing system.
• Conduct regular testing: Every so often, call your business and pretend you're a customer. Test out different areas of the call routing system and fix anything that doesn't make sense.

• Update your system with business changes: Revise your call routing system as your business grows and changes. If you offer an employee directory, make sure you add new hires and delete those who move on. Add a routing option so callers can learn about that product or service you just launched.
• Keep predicted wait times accurate: Some sophisticated call routing systems provide live wait times which change depending on your call volume. Others use pre-recorded messages that must be periodically updated. Regardless of the option you choose, give callers realistic wait times. And don't be too optimistic—callers are much happier when their actual wait time is shorter than predicted.
• Offer various options: Not every customer issue fits neatly into one of your pre-defined categories. Add an "Other" option for customers with more complex issues.
• Set up various routing schedules: On evenings, weekends and holidays, you'll likely have fewer agents available to answer customer calls. Adapt your routing schedules to accommodate this.
• Survey customers: After the call has been completed, send customers a brief survey asking them about their experience. This can be sent via text message or email. Ask customers to rate their experience on a numeric scale and provide feedback about any negative aspects.
Is call routing the same as an Interactive Voice Response (IVR) system?
Call routing and IVR systems are not exactly the same. The technologies work very well together, but there are some key distinctions.
An IVR system allows callers to navigate the system using speech and dial-pad inputs. It may ask callers to verbally explain the reason for their call, and then use this information to route callers to the right agent.
Some advanced IVR systems allow customers to make payments or have simple queries answered without speaking to a human. When questions are more complex, calls are routed to an employee using the call routing system.
An IVR is essentially the front-end interface that the caller interacts with, while a call routing system is the back-end system that connects them with the right people. Both are important elements of a business phone system. More advanced call routing solutions include IVR technology. For more information, read: What is Interactive Voice Response and how can it help your customers?
How to get call routing for your business
The easiest way to get a call routing system for your business is to adopt a cloud phone system. For small and mid-sized businesses, Ooma Office comes with built-in call management features including Virtual Receptionist, Call Park, Caller Info Match, Ring Groups and Hold Music. This affordable system is easy to set up, with most new Ooma Office customers up and running in less than 15 minutes.
The Ooma Office Pro Plus service plan comes with Call Queuing, which lets you create a simple call center for inbound calls. And you can instantly view customer data with CRM Integration if you use Salesforce or Microsoft Dynamics 365.
Interested in learning more about using Ooma Office's call routing solutions for your small business? Get started today.
If you need an IVR system or a robust call center, Ooma Enterprise can help. Call (877) 345-8847.
Learn more about how Ooma Office can help your business.
Thank you!
An Ooma Office Sales Representative will be in touch shortly.
866-573-0707
Learn more about how Ooma Office can help your business.
Just call 877-621-0515 or click this to CHAT. Or, fill out this form and someone will reach out to you shortly.