How these small businesses kept growing despite the downturn.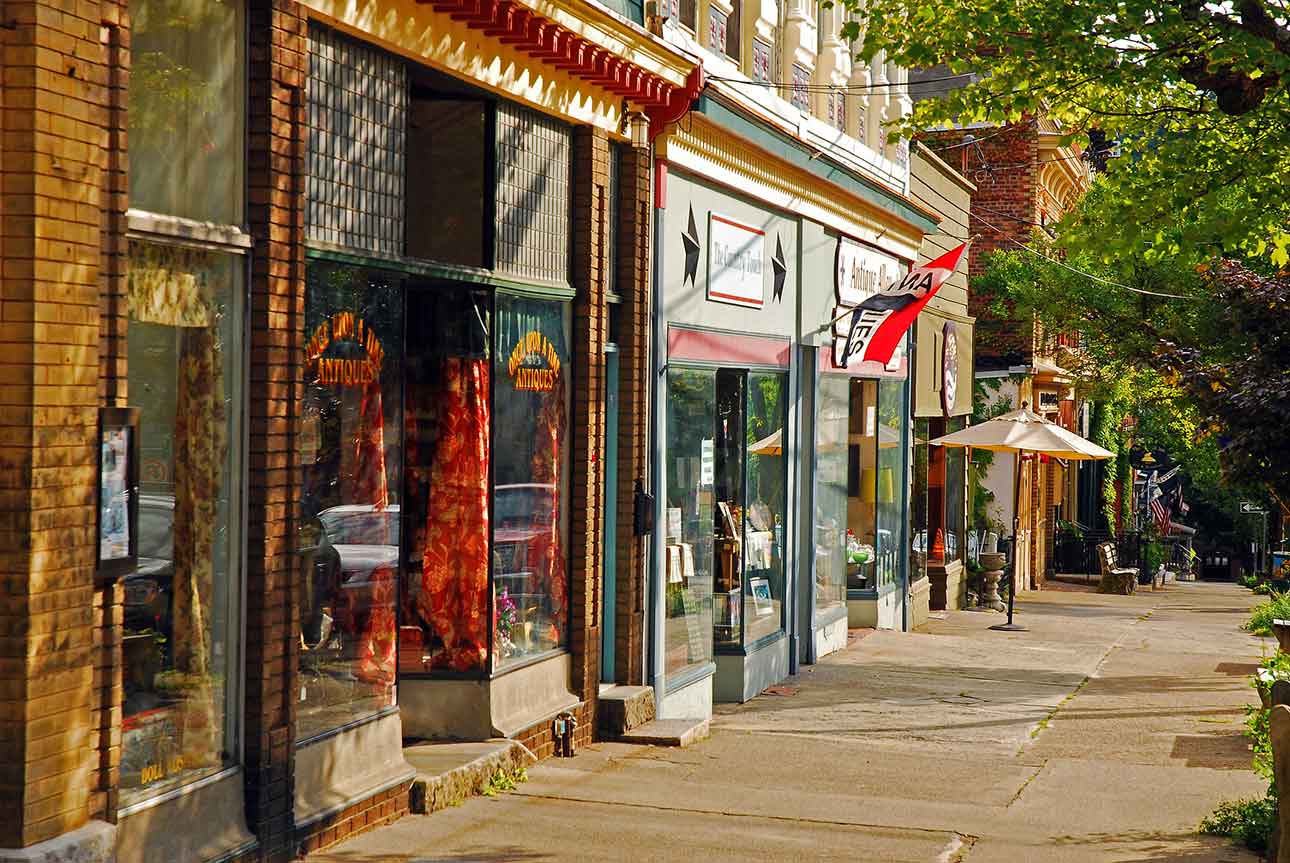 We often associate fall with browning trees and falling leaves, but it's also a time of new opportunity. Fallen nuts and acorns become harvested food for squirrels and other animals. Old leaves pave the way to enrich the ground and allow new plants and trees to grow. Similarly, there is always an opportunity for your business to find ways to grow, even in the darkest moments.
It is possible to grow your small business in a downturn, as evidenced by companies who have found success with recession-proof products. Below, we've assembled some ideas for you to take some inspiration from, showcasing how they were able to get through a crisis and come out better and stronger.
Strategy 1: Improve the customer experience by offering contactless payments.
How difficult is it for customers to buy products from your small business? New research from Mastercard found that 51% of Americans are now using contactless payments, according to a survey published in April 2020, likely due to COVID-19 and sanitation concerns. The survey found that "nearly half of respondents (46 percent) have swapped out their top-of-wallet card for one that offers contactless—this proportion climbs to 52 percent among those under 35 years old." Given this new customer preference, offering contactless payments is a way to make customers more comfortable during the buying process.
Offering this option is particularly important for certain industries such as grocery, pharmacy, retail and fast-food restaurants. In those industries, more than 30% of customers are already using contactless payment methods.
If you decide to expand your contactless payments, make sure you tell your current customer base about the improvement. When customers find out that they can buy products with contactless payments, they may be more willing to come back and shop.
Strategy 2: Focus on selling products that have increasing demand.
Cleancult, a cleaning product company, stated that "[product sales on] Amazon have increased eight times over in the past several weeks, according to Lupberger, tripled in retail stores, and doubled on Cleancult's website" in an interview in Marketplace.
Smart business owners keep an eye out for products seeing increasing demand. In 2020, the cleaning products industry has dramatically grown its customer base. If you operate a retail store, selling cleaning products in 2020 would not require much in the way of marketing efforts. Simply telling your current customer base that you had cleaning products like disinfecting wipes available would be enough.
There is no way to know whether high levels of demand for cleaning products will continue. However, that's not the key lesson. When an economic crisis hits, certain products will still take off in popularity. If you can focus on selling these products, you may be able to grow your business in a downturn.
Strategy 3: Promote your product to a new market like this New Jersey hotel.
The 5100 Vacation Club, a hotel in New Jersey, has found a way to reposition their product—a place to stay—to appeal to a different market. Specifically, "[the hotel] lowered prices and offered a few of the hotel's smaller units as seasonal rentals for professionals who were sick of working from home.
If your business is going through difficult times, offering your product to a different customer group like the 5100 Vacation Club might be the solution you need.
For example, can you offer products to work from the home market? Stanford University research indicates that more than 40% of U.S. workers worked from home in 2020. If your customer base is working from home in large numbers, you might be able to make more sales by offering work from home equipment and decoration.
Strategy 4: Reimagine your marketing efforts around the holidays: Lessons from chocolatiers and bookstores.
Take a lesson from Ferrero North America, a chocolate and confectionery manufacturer. In place of traditional thinking where Halloween is a single day, the company recently changed its marketing efforts to promote "31 Days of Halloween." By positioning Halloween as a month-long event, Ferrero North America may succeed in attracting a high market share from those in its customer base who are still celebrating Halloween. The "31 days of Halloween" candy promotion has generated publicity for the company.
In 2019, Halloween generated more than $8 billion; 2020 may be different due to COVID-19. Due to public health restrictions, business owners used to counting on Halloween for cash flow need to think of new marketing efforts. Businesses like Ferrero have thought about the problem creatively, turning a one-day event into a month-long affair that can help maintain cash flow.
It's worth remembering that some customers will keep buying even during a recession. CNBC reports that: "The National Retail Federation expects overall Halloween consumer spending to fall 8% to $8.05 billion this year, but projected that those celebrating will spend about 6% more on average." The question then becomes: How can business owners appeal to consumers who are still spending?
You don't have to limit yourself to events like Halloween, Christmas and Thanksgiving either. For example, a bookstore might offer special promotions throughout November for National Novel Writing Month. This event attracted over 295,000 participants each year from 2012 to2018. Park Road Books, a bookstore in Charlotte, North Carolina, has earned media attention for its support of aspiring novelists and the annual event.
Adapt this strategy to your business even if your products or services have nothing to do with Halloween. For example, can you change your marketing efforts in anticipation of Valentine's Day or another holiday?
Grow your business in a downturn: It's possible!
When you see articles about increased unemployment rates, you might feel discouraged. That's understandable, especially if you are struggling with cash flow.
Ultimately, view this article as a resource to inspire your thinking. Not every idea will apply to every industry or business type (for instance, Black Friday promotions are less common outside the retail industry).
Review these business ideas to keep your business thriving for the long term. Changes you make right now, especially improving the customer experience, are bound to make a positive difference in retaining more customers.
Learn more about how Ooma Office can help your business.
Thank you!
An Ooma Office Sales Representative will be in touch shortly.
866-573-0707
Learn more about how Ooma Office can help your business.
Just call 877-621-0515 or click this to CHAT. Or, fill out this form and someone will reach out to you shortly.