Is Your Smartphone Making Smart Phone Calls?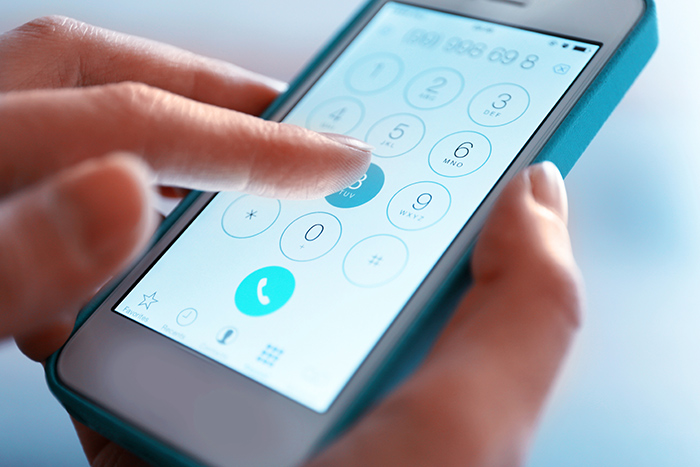 It's easy enough to use your smartphone to make calls. In fact, your most-used apps likely include the phone and voicemail apps that were preinstalled on your device.However, these apps, paired with traditional cellular phone technology, don't necessarily offer the latest
communication features
. Your traditional cellular voice service is likely providing you with a few features and limited device integration, all at a high cost.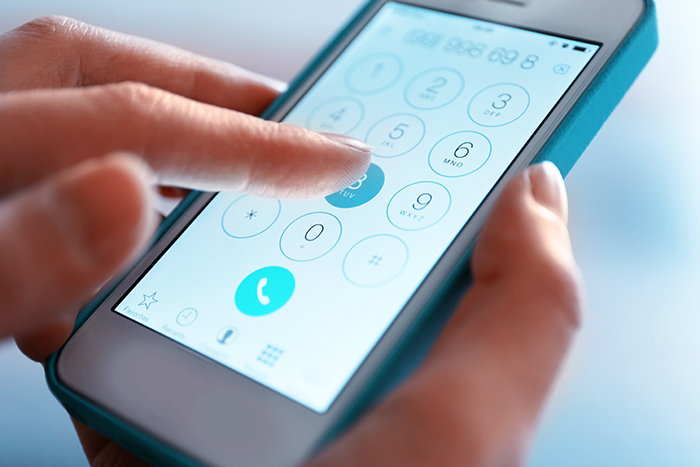 How Does Cellular Voice Compare to Mobile VoIP?
Smartphones have been rapidly adopted in the United States, rising from 20 percent of the population in 2010, to 64 percent in 2016, to 71 percent of today's population. Yet, even as many smartphone-based technologies have rapidly evolved during this time, cellular voice technology has changed very little.However, mobile VoIP provides an alternative to cellular voice with internet-based phone service on your smartphone. By relying upon your device's internet connection, either Wi-Fi or cellular data, mobile VoIP can offer a stronger set of communication tools, including integration with your other tech services and smart home devices.Find out the differences between using your smartphone's cellular voice service and using Ooma's internet-based phone service.
What Is Ooma VoIP Phone Service?
Ooma Telo is a Voice over Internet Protocol (VoIP)
residential phone service
that provides the twofold benefit of a home phone and mobile calls for one low price. When we
calculated the savings
, the average customer can save 73 percent or more when switching to Ooma Telo.Using Ooma phone service starts with an Ooma Telo device that's plugged into your home network. This device allows you to establish an Ooma phone number and set up Ooma phone service on both a home handset and on the
free calling app
.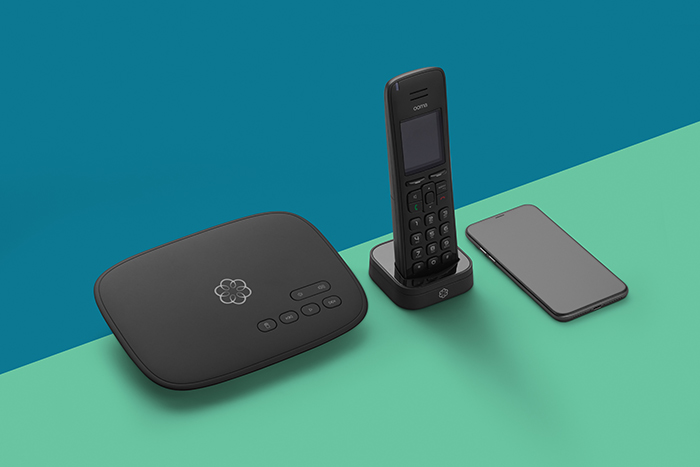 Ooma offers two levels of phone service.
Basic Service
is the ultra low-cost option with U.S. calling only costing about $4 to $7, depending upon the taxes that are associated with your zip code. Many features are included in this plan, such as caller ID, call waiting, and more. Ooma's low rates prompt many customers to upgrade to
Premier service
to get access to the latest calling technology. Premier only costs $9.99 per month plus applicable taxes, and in addition to the advanced calling features, unlimited service expands to include Canada, Puerto Rico, and Mexico.Both service tiers can use the Ooma calling app on a smartphone to make unlimited calls, check voicemails, and more. However, users looking for strong functionality on their smartphone benefit from the Premier service plan for full mobile access, including the ability to make and receive unlimited calls on the app.
How Is Ooma Better than Cellular Phone Service?
When comparing the Ooma phone system to cellular phone service, Ooma has key advantages.
Affordable international rates
: Ooma customers can choose to use unlimited global calling plans; or, international calls cost only pennies per minute without a plan. Use the Ooma mobile app to access these rates when you're on the go.
Advanced 911
: When you call 911 using traditional cellular voice, dispatchers have notoriously poor ability to locate callers, with failure rates being as high as 90 percent in locations such as Washington D.C. With Ooma, advanced 911 helps you avoid national call centers and location uncertainty. Whether calling 911 from home with the Ooma app or with your
Ooma home phone
, you'll be automatically connected to a dispatcher that's local to your home, and your home address will be transmitted to emergency services, saving valuable time.
Multi-Device Functionality
: Ooma's call forwarding allows you to choose if Ooma calls ring on how Telo-connected home phone, on the Ooma app, or on both devices. Plus, it's easy to update with just a few taps in the Ooma settings.
Two phones are better than one
: Using the Ooma app on your device is a smart alternative that can be used instead of cellular voice service. However, Ooma customers can also use the app to add a second phone line to a mobile phone, helping you
keep your communications organized
.
Does Your Phone Service Integrate with Your Smart Home?
Having internet-based phone service has a major advantage over cellular voice when it comes to
smart home integration
. In particular, Ooma Telo works seamlessly with your favorite connected devices and internet-based services to provide the type of home automation that can dramatically improve your telephone service. Use the following smart home integrations with your Ooma phone service.
Get voicemails as e-mail
: Ooma phone service allows you to combine inboxes, sending your voicemail messages to an email address as MP3 files. By merging notifications into a single channel, you can streamline how you catch up on messages.
Cloud-based voicemails with Dropbox
: Users can leverage the power of the cloud by sending voicemail messages to a Dropbox folder. With voicemail in the cloud, you can securely back up your voicemails or establish a way for multiple people to access messages seamlessly.
Smart home security connectivity
: The Ooma platforms can go beyond phone calls to include the
Ooma Smart Security
network of home devices such as door/window sensors, motion sensors, water sensors, sirens, garage door sensors, and more. Thus, your Ooma Telo can become your hub for smart phone calls and smart security.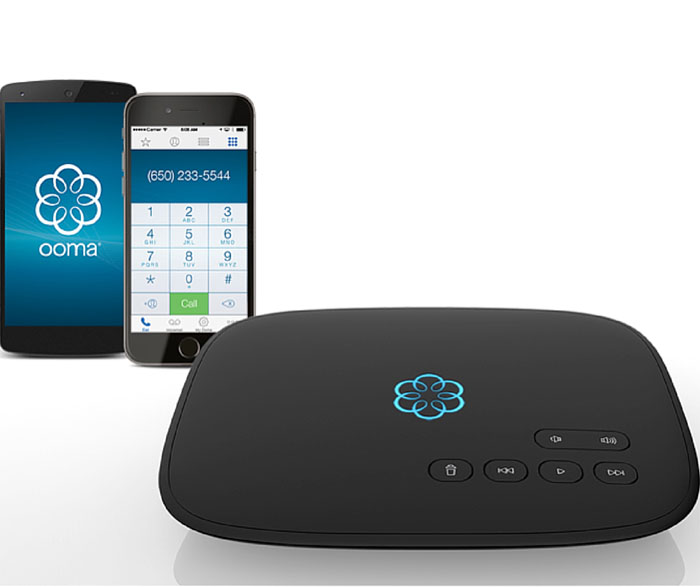 Does Better Phone Service Help Fight Robocalls?
When calls from people that you care about are lumped together with the seemingly endless stream of scam phone calls, it's easy to have a
love/hate relationship with phone calls
. However, the smart technology that powers
Ooma phone service can help you block unwanted calls
before your phone even rings, helping you to love hearing the phone ring again.Premier service subscribers get access to customizable call-blocking technologies. Users can determine the level of call blocking to implement and the types of calls to block. Options include blocking known spammers, blocking suspected spammers, blocking anonymous callers, customized blocking, or contacts-only calling.Here's what Barbara, a new Ooma customer, has to say about call blocking:
"I originally bought an Ooma Telo to save money on my monthly home phone, but the blacklisting feature is fantastic. With my old phone service, I was getting several telemarketer calls a day. My wife works from home a lot and it was driving her crazy. Now that we have our Telo, we rarely ever get a telemarketer call. When we do, we just add them to our blacklist. It's now been more than a month since the last telemarketer called our house even though we have the exact same phone number as we did with our old service."
Is VoIP Call Quality Just as Good?
Many critics claim that even though VoIP service adds integrated calling tools, it also can have lower audio quality. However, VoIP services don't all provide the same level of service. Thus, the calling lag time, jitter, or stuttered audio that you may have experienced isn't a universal problem with VoIP.
Call quality on Ooma Telo
is different. Ooma uses behind-the-scenes processing technology that's collectively known as Ooma PureVoice, which combines adaptive redundancy, advanced prioritization, and voice compression that reduces bandwidth consumption by 60 percent. These intelligent algorithms respond dynamically to changing internet service to provide high-quality audio.You can hear for yourself how calls sound by listening to how Ooma calls sound under 30 percent data loss conditions, as compared to other VoIP phone services.
Learn more about Ooma Telo phone service.