The funniest phone numbers: from 800 numbers to pranks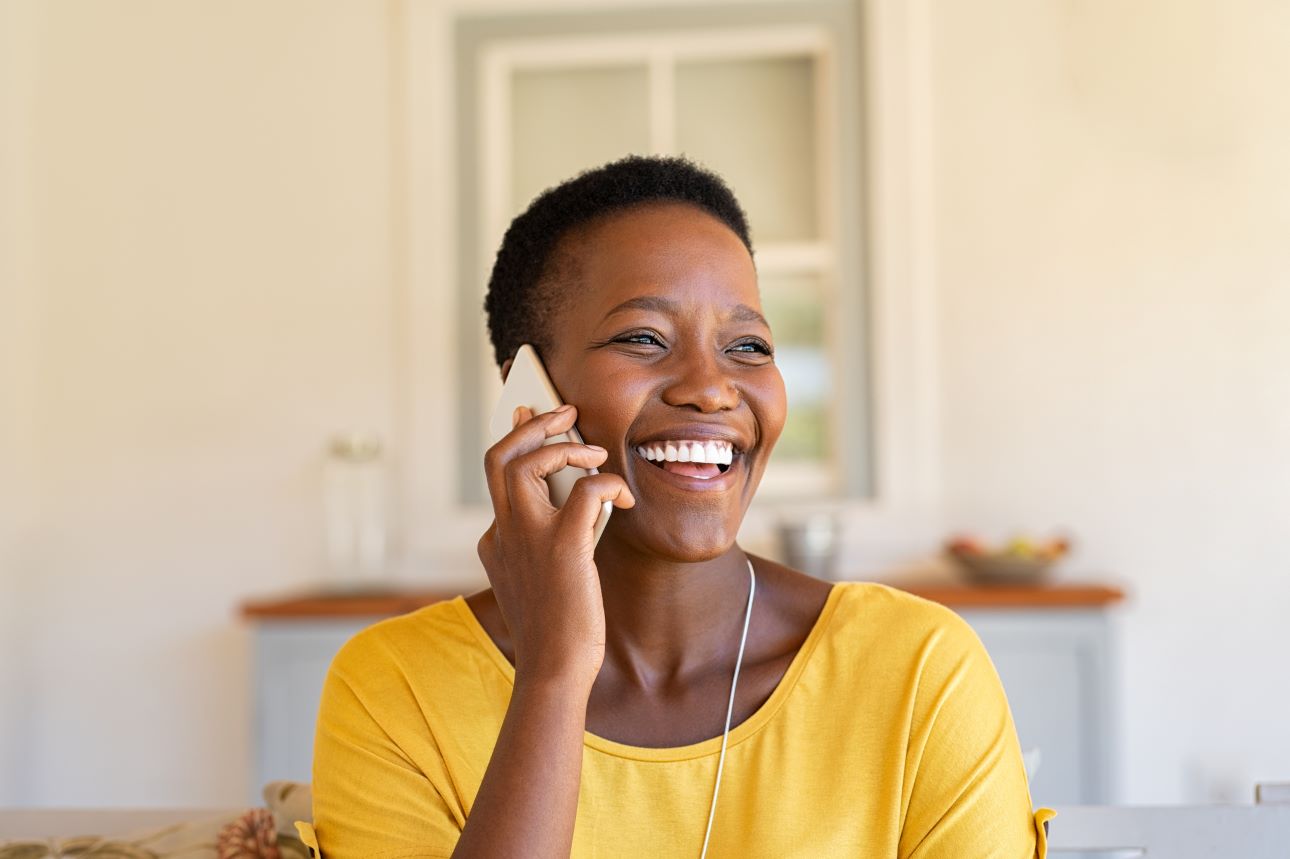 We all know phone numbers are a great way to connect with people, whether it's getting someone's digits to ask them out, checking in on Grandma or even calling a local business. You don't just have to use them to connect with people though, there's a whole world of creative and fun phone numbers out there!
From funny vanity numbers to prank numbers and clever tie-ins to popular shows or movies, let's take a look at some of the funniest phone numbers out there.
Funny 1-800 numbers
Ba da ba BA ba. You're instantly thinking "I'm lovin' it" aren't you? That's the power of a catchy jingle, but did you know there's a phone number equivalent? It's the vanity 1 800 number, and it's a great way to make a business' number memorable.
The best 1 800 numbers are not only memorable, but give you an instant look at what a business does. Here are some of our favorites.
1 800 RU Mouse
This is one of our favorites because even though the owner, Mouse Systems Corporation, has been acquired and the number no longer works, it's etched itself into our brains. RU Mouse is memorable, and it's a nice reference to original Mouse Systems customers calling to confirm that they were in fact on the phone with the makers of their computer peripherals.
1 800 IGo HoJo
Going somewhere and staying at a Howard Johnson hotel? There is no better way to remember that than with the number IGo HoJo. It's easy to recall, flows off the tongue and is jazzy enough to be amusing. We all Go HoJo.
1 800 Giant Men
You're moving. You need some giant men to move that pesky couch down the stairs so you don't have to yell "pivot!" every couple seconds. You know who to call because Gentle Giant moving company has made it so easy and fun to reach them.
1 800 Virus No
Another defunct classic, McAfee's old number was a throwback to the shrill cry everyone yelled when they found out their computer had a virus. "Virus, nooooo!"
1 800 HURT NOW
You just got hurt, and may need to call some lawyers to get on your case and get you some compensation. You know who to call. This is such a great number that you may even whimper it accidentally while you're nursing your injury!
Best prank numbers to call
Toll-free 800 numbers aren't the only ones that get to have all the fun. There are plenty of other numbers that aim to give you a laugh when you need it. Call these and see for yourself!
719 26 OATES
Everyone could do with a Hall and Oates break during these stressful times. This number's got you covered. You can choose from four classics: One-on-One, Maneater, Rich Girl and Private Eyes.
805 45 PIZZA
If you've seen "Stranger Things," you know that Surfer Boy Pizza plays a role in the latest season. You can call up pretending to want a nice pie and get a fun interaction with one lovable character when you ring this number.
1 254 63 COMET
A tie-in to Netflix's satirical "Don't Look Up," this phone number is the perfect complement to the movie. If you haven't seen it, the movie is about scientists trying to warn the world that a comet is going to destroy Earth, but with the caveat that no one was taking them seriously until it was way too late. The phone number mirrors that tone with a series of fun on-hold messages.
270 301 5797
Most of these numbers are just fun little recorded messages, but this tie-in from video game "Kentucky Route Zero" takes things to a whole new level. The creative team took a lot of time to build an entire phone tree with many, many options. You can spend way too much time listening to them all, and trust us we have.
505 503 4455
Need help? You "Better Call Saul" before you go "Breaking Bad." This famous phone number speaks for itself.
248 434 5508
Want to prank a friend? This is the perfect number for that. If anyone ever asks for a number, just give them this one. When they call it, they'll get Rick Rolled. Your friend may instantly hang up and call you back, or they might stay a while and listen to the slick tones of Rick Astley's "Never Gonna Give You Up." A win-win.
201 867 5309
Perhaps the most famous phone number of all time thanks to Tommy Tutone's 80s hit, "867-5309 / Jenny," this number will actually connect you to 80s-themed gym, Retro Fitness, not Jenny.
Now that you've seen some fun vanity phone numbers, you may be feeling inspired if you're a small business owner. If you're thinking about getting a phone number, Ooma's got your back. You can even use our phone number tool to check if your vanity number ideas are available.
Note: The phone numbers in this blog post are provided for illustration purposes only. Nothing contained herein should be construed as encouragement or direction by Ooma for you to use the information contained herein in a manner that is detrimental to others. Ooma is not liable to you for any expense or loss arising from or related to calls made to the phone numbers provided herein.