5 Vital Questions to Ask Every UCaaS Solution Provider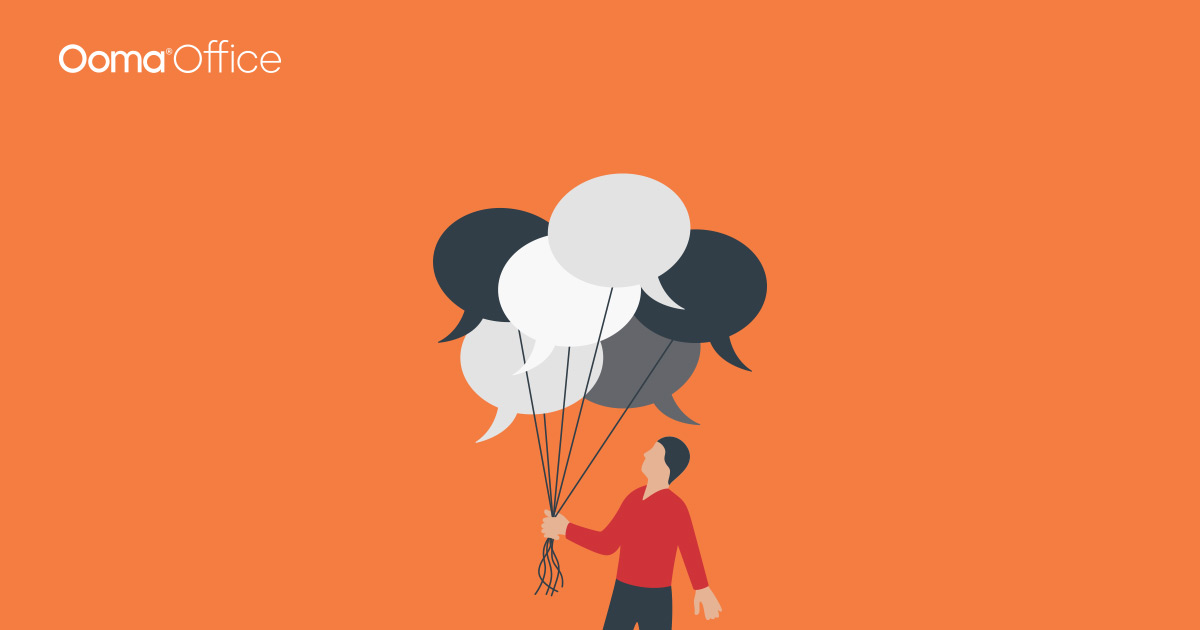 Choosing the right UCaaS solution provider can be tricky. As you sift through vendors, the features and service options start to sound similar.
While one provider offers the right price, another vendor talks about options you hadn't considered. One company has stellar reviews, but its platform seems complicated and hard to understand.
To help sort through the blur of information — to understand the system implementation process and identify which UCaaS features will fit your needs, ask potential providers the following five questions.
1. Will the UC service scale with my business?
Imagine getting your new platform set up only to find that a year later, you're ready to scale.
In general, cloud-based UC solutions will grow with your business (e.g., it's easy to add seats as you hire new employees and system updates happen automatically).
However, some platforms may have feature limitations that make scaling difficult. For example, you may not need a dedicated call center now, but as you open new offices, a call center could be a necessary business function.
As you start talking to providers, ask about their product's ability to keep pace with your growth:
1) Does the UCaaS platform support customization?
2) What are the common UC upgrades businesses require as they scale?
2. What's the process of moving the UCaaS solution to a new building?
Whether you're opening an additional office or simply moving to a new address, the moving process can be stressful — from the physical relocation of staff and equipment to making the transition appear seamless to customers.
Your communications need to be up and running at the new location before the start of business.
One thing is for sure, moving a UCaaS platform is much easier than transferring a traditional phone service. As long as you have a multi-tenancy UC system, the transition to the new address should be seamless.
Talk to prospective providers about the process of moving a UCaaS solution to a new site. How will they evaluate the space to accommodate your communications? What changes can you expect (if any), depending on the location (e.g., in another state)?
3. How do you determine platform users' needs?
Switching to a new communications platform will affect everyone. For a large enterprise, a smooth transition is essential. Staff, from CEO to receptionist, must have the tools they need and know how to navigate the system with ease right from the beginning.
User surveys
Ask potential providers about their user surveys. The survey will allow the provider to understand workers'' needs throughout the organization. With the information, they can ensure that employees have the appropriate user license to do their work.
Training options
Talk to vendors about training options. Do they offer easy-to-understand tutorials? What do they recommend for in-house training (such as training admins as a go-to source for users' questions)?
Ultimately, practical training is essential for a smooth transition to a new platform. The instruction will ensure that the staff is comfortable using the system, as well as new features that might otherwise go unused.
4. How long will it take to implement an enterprise UCaaS system?
Communications disruption is a big deal — and an expensive one. Unlike switching traditional phone systems, which can create havoc as technicians work on lines and phone carriers update the business's system, UCaaS implementation is generally straightforward and fast.
That said, at the enterprise level, there are many moving parts to manage with a UCaaS migration. Naturally, the scope of the project (i.e., business size and solution complexity) will determine the time needed to implement the new system.
Talk to providers about the timeline for implementation. That includes the time required to:
Conduct user surveys
Evaluate existing call flows and planning new ones.
Port numbers (and working with existing carriers)
Test the network
Complete onboarding and training
Launch the system
5. What level of support do you provide?
One of the most profound differentiators between UCaaS vendors is customer support.
As with so many online services, UC cloud providers offer substantial support through online content. Users can access FAQs and blog posts or get help from troubleshooting guides with a quick search on the vendor's website or via chatbot.
However, sometimes you need to talk to someone. It helps if you can reach the right person easily and get your questions answered quickly.
Talk to the providers about their support system. Will the support team provide the care you need — from the most straightforward question to an emergency?
More importantly, will you have a dedicated support manager who can coordinate the implementation process from start to finish and beyond?
Wrapping up
Switching business communications is a significant step. However, unlike complicated and time-consuming on-premises upgrades you've probably done in the past, moving to a cloud-based UC solution is simple.
As you talk to potential providers, use the five questions above to guide your decision. Ultimately, it comes down to finding the right vendor and solution-fit for your business.
Still have questions about choosing a solution provider?
Get the answers from a UCaaS Enterprise Expert.
Learn more about how Ooma Office can help your business.
Thank you!
An Ooma Office Sales Representative will be in touch shortly.
866-573-0707
Learn more about how Ooma Office can help your business.
Just call 877-621-0515 or click this to CHAT. Or, fill out this form and someone will reach out to you shortly.